St. Edmund's Sunday Service Project
June 28th after the 10am Liturgy
SHOES THAT CHANGE LIVES!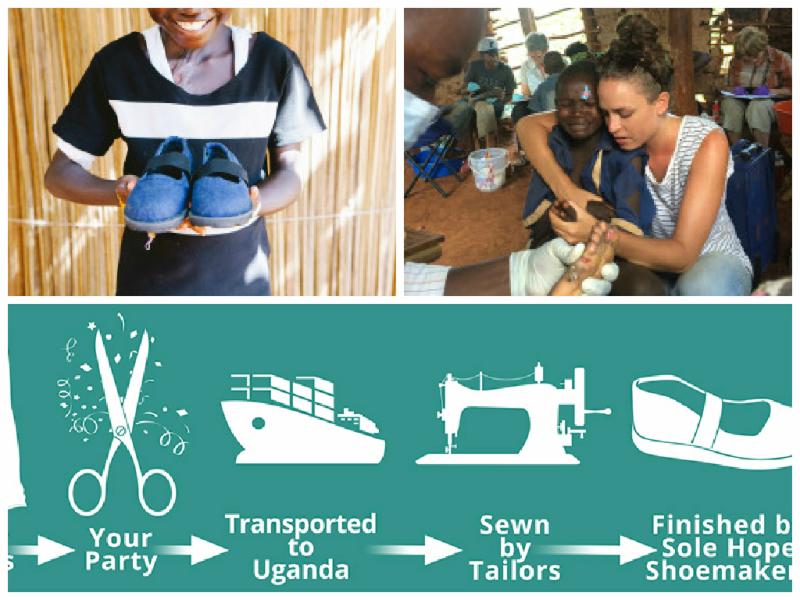 If you are like most Americans, you have a nice home, two cars, and a closet full of shoes. While we are blessed, we are always reminded that there are children beginning their day with barely enough to wear, no clean water, and NO SHOES.
Now you have a chance to change a life. You're invited to a Party With A Purpose! Shoe-cutting parties recycle old blue jeans into shoe uppers. Shipped to Africa, the uppers are sewn and attached to soles made from locally recycled tires. Local tailors and shoemakers very carefully craft the Sole Hope shoes that are given out at medical clinics. The journey to a new life begins with you, a pair of scissors, and gathered parish friends (guests welcome too)!
A $10 donation is asked from participants. If you would like additional information, chat with Shannon Boalt, Debra Spaulding or Gail Rolfe!