The Edmund Pilgrimage group has returned, largely intact, and with a sense of blessedness. Pam Payne suffered an injury mid-trip and had to return early, with corrective surgery occurring today. Please keep her in your prayers for swift recovery.
Some pilgrims have gone on to France, tarried in England, or otherwise continued their travels, but all returnees would delight to share word of travels with you. We'll share a couple of additional photos as they become available.
Robin Puri is hard at work on our next one day venture Saturday July 9th to the vineyards of the Santa Ynez Valley. Whilst not precisely a pilgrimage, this jaunt does represent continuing celebration during our 75th anniversary year! You may find additional information below on ticket purchase.
Our rectory renovation is complete except for the roofing, and we have signed a lease with a lovely couple and their three children. We hope for a parish walk-through one of the two final Sundays in July prior to occupation. Alan Steinbrecher has moved this along beautifully.
Summer Suppers are in full swing! Nancy Dini spends about three hours a day organizing these wildly popular events, and you are welcome to join in as host or guest.
Faithfully,
GFW+
CHEERS FOR 75 YEARS!
reservations are best made by end of June, which puts you in the raffle for a bottle of Sunstone 2005 Chardonnay. The bus leaves Saturday July 9th at 8:30am returning by 5:30pm, and seating is limited, so get your tickets after Church in the close or online HERE
SUMMER SUPPER SOCIALS! If you would like to participate as a guest or host in our summer events (picnics, pool parties, lunches, dinner parties as hosts determine) please contact committee chair Nancy Dini at ncgbos@aol.com
RECTORY WALK-THROUGH A walk-through of the renovated Rectory will be offered later in July to be announced. The Rectory has been leased and will be occupied in August.
The Lessons for Pentecost Seven, July 3rd (Track Two)
Read "The Lead" from Episcopal Café
The recent edition of Episcopal News from the Diocese of L.A. , and articles from the national Episcopal News Service
AWARD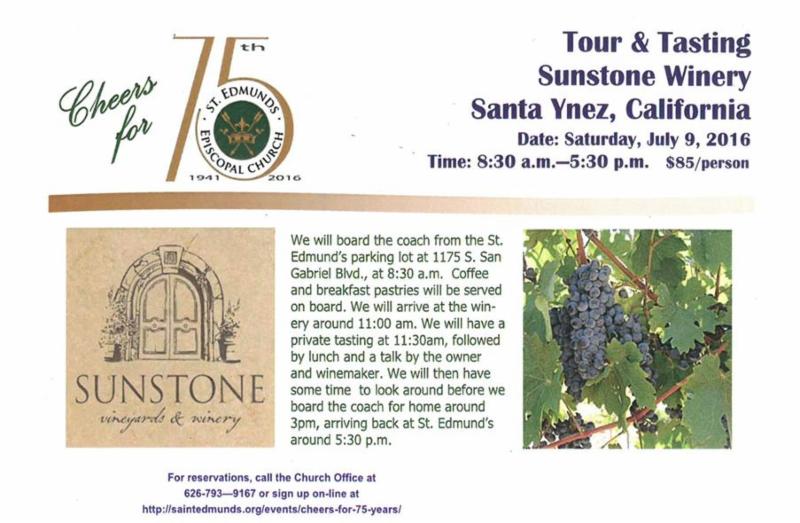 SUMMER SUPPERS!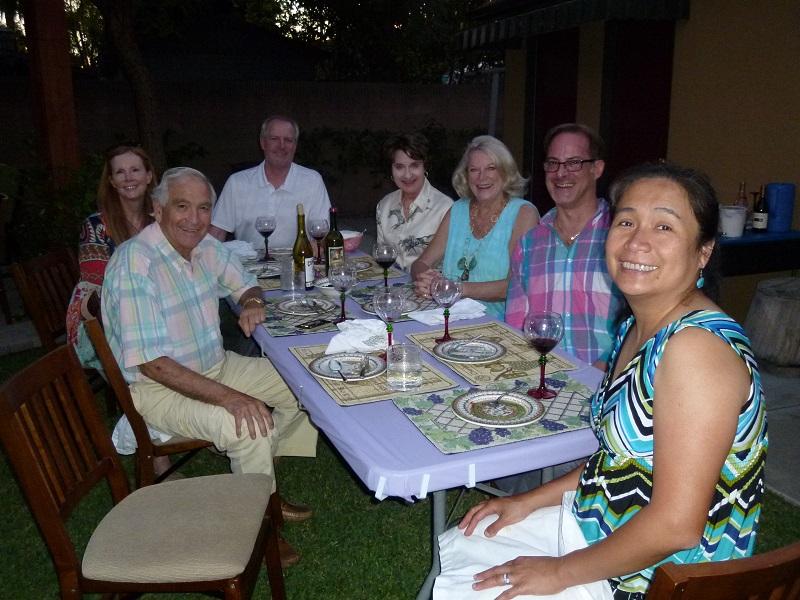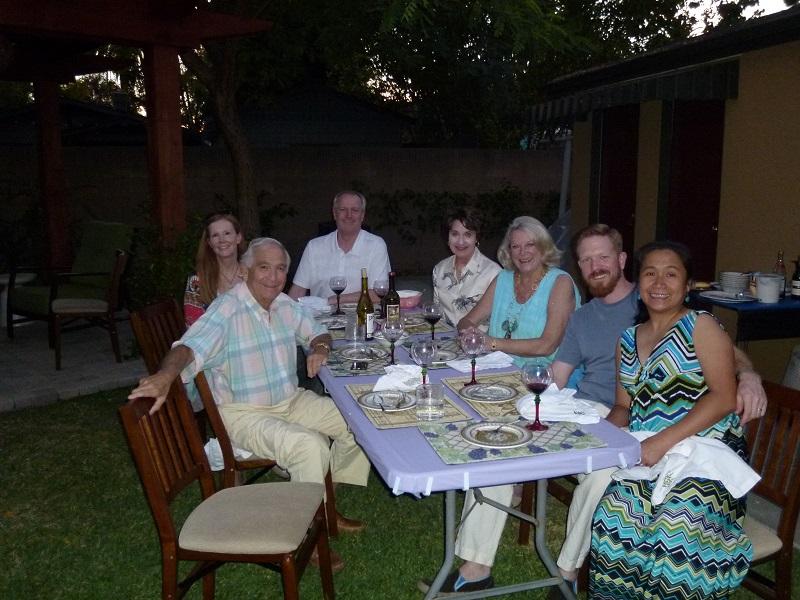 Nancy and Bob Dini, Carolyn and George Seitz, Kimberly Schugart and Tony Faught join Patty Tsai and Brad Thurlow for a happy June evening!
ST. EDMUND'S PILGRIMAGE OF ENGLAND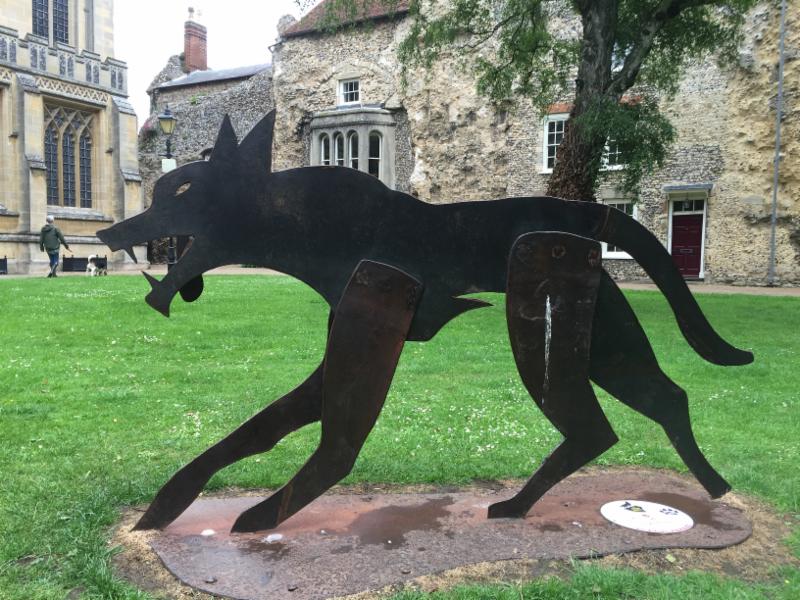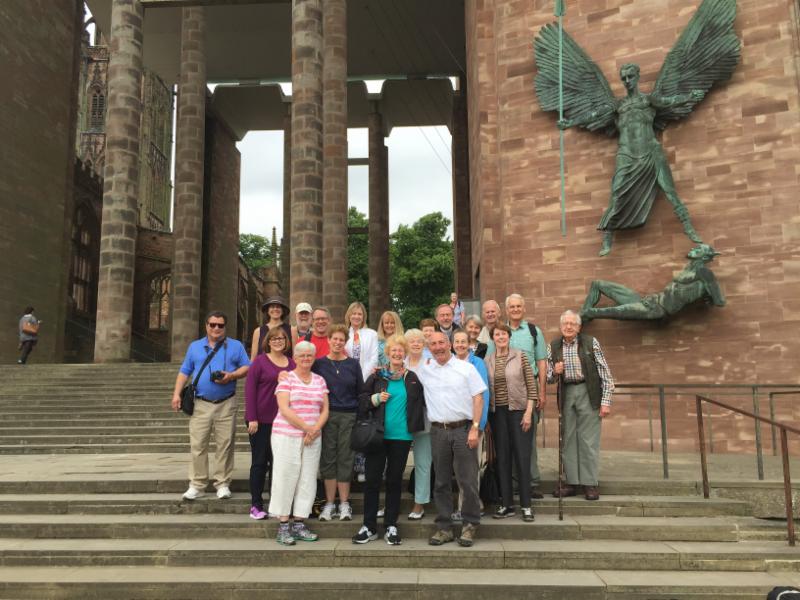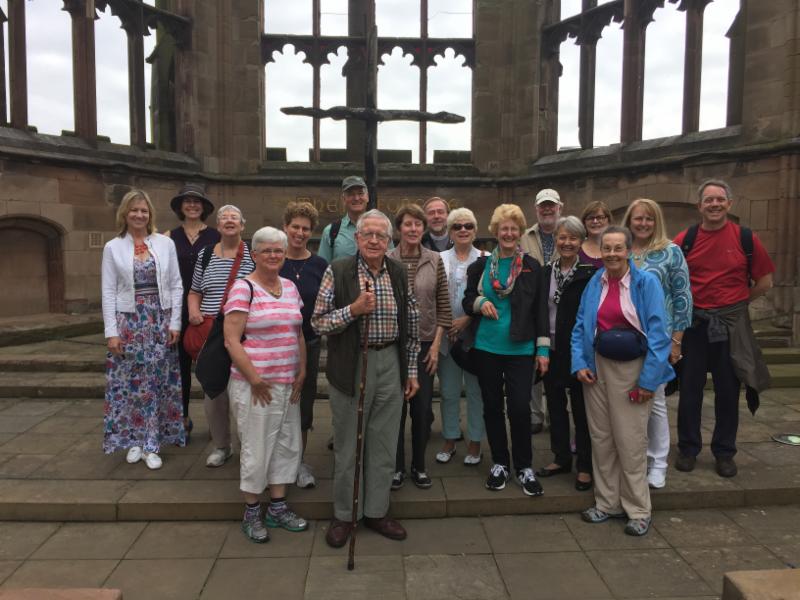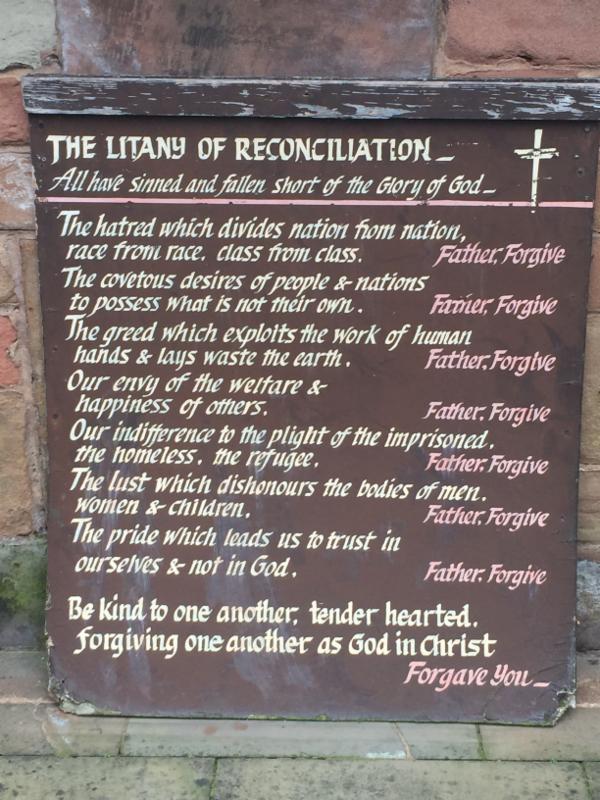 A Howl of the Wolf, with parting shots from Coventry Cathedral and the Prayer of Reconciliation
See the Parish Facebook page for more photos of the Pilgrimage.
PENTECOST SEVEN
July 3rd, 2016
Preacher & Celebrant: GFW+
Prelude: "Andantel"
-G.F. Handel
Processional #719 "America The Beautiful"
Gradual Hymn: #543 "O Zion Tune Thy Voice"
Offertory: "Larghetto" – Archangelo Correlli
Communion Music: "Sonatina" – J.S. Bach
Communion: #641 "Lord Jesus Think On Me"
Recessional Hymn: #718 "God Of Our Fathers"
Postlude: "Preamble" – Jean Phillipe Rameau