Our talented, committed, joyful choir leads us in worship and inspires us with the most amazing anthems week by week. They galvanize our hearts and quicken our minds with the depth of hymnody they master and interpret throughout our liturgical seasons.
They've been rustling about in fifty year old choir garb, however, and we are going to purchase for them black cassocks and choir surplices for their September debut.
The cost will approach $5,000 and should you wish to contribute toward this effort, indicate "Choir Vesture" on any gift or check you may offer.
May this blessed Eastertide mark all your ways,
GFW+
In 1865 an Episcopal Priest, Elias Birdsall, eulogized the recently assassinated Abraham Lincoln in a civic ceremony for Los Angeles. On this 150th anniversary of that event, the sermon will be read once more at commemorations 2pm April 19th at the Cathedral Center in Echo Park. For additional information, see see HERE.
A former evangelical takes the Canterbury Trail!
Episcopalians/Anglicans speak in support of persecuted minorities.
Parenting Class will meet April 26 and May 10 and 24. We are reading "Brainstorm" by Daniel Siegel.
Interviews for our full-tme Director of Youth Ministries are underway, and your prayers for strong candidates and wise discernment are asked.
Should you wish to read the job description, visit the parish web-page.
The Anglican Communion website may be viewed.
The appointed Lessons for The Third Sunday in Easter, April 19th.
Read "The Lead" from Episcopal Café HERE.
The recent edition of Episcopal News from the Diocese of L.A. may be found HERE, and articles from the national Episcopal News Service HERE.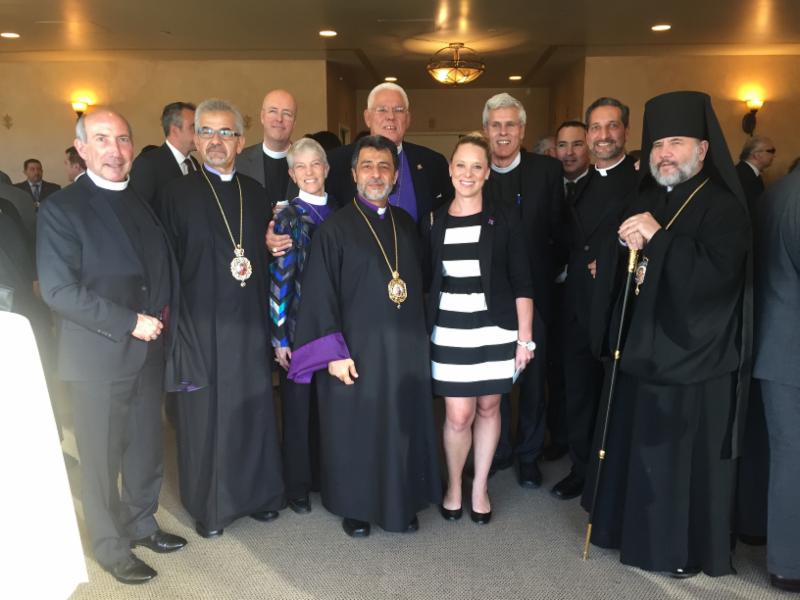 The Rector was privileged to join a small delegation of Diocesan priests, together with our Bishop Diocesan and our Bishop Suffragan, representing Episcopalian clergy for the Ecumenical Commemoration of the 100th Anniversary of the Armenian Genocide; a sad honor. The full-house liturgy was conducted at the Roman Catholic Cathedral downtown, presided over by Archbishop José Gomez, Armenian Archbishops, and our own Bishop J. Jon Bruno. Mayor Garcetti was a featured speaker.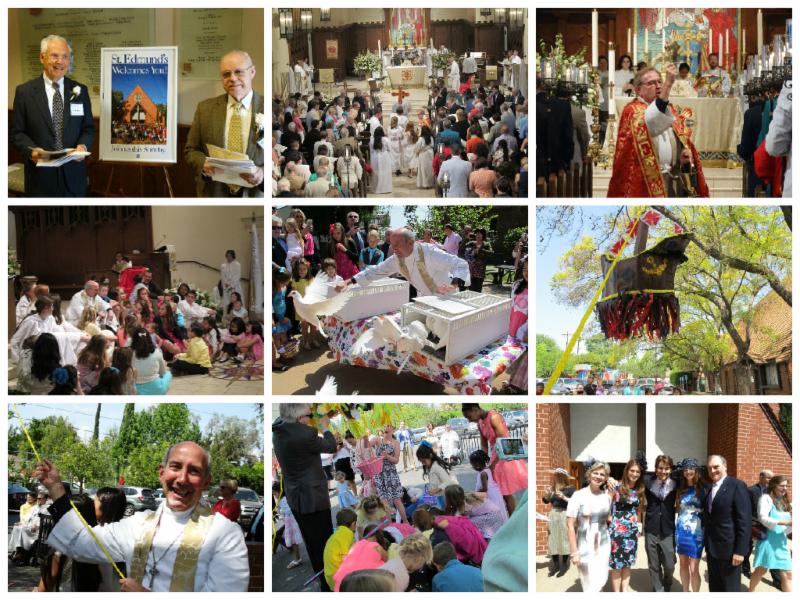 José Guerrero and Henry Woodward took terrific photos from Easter morning, which may be viewed now on the Parish Facebook page HERE