Dear Friends,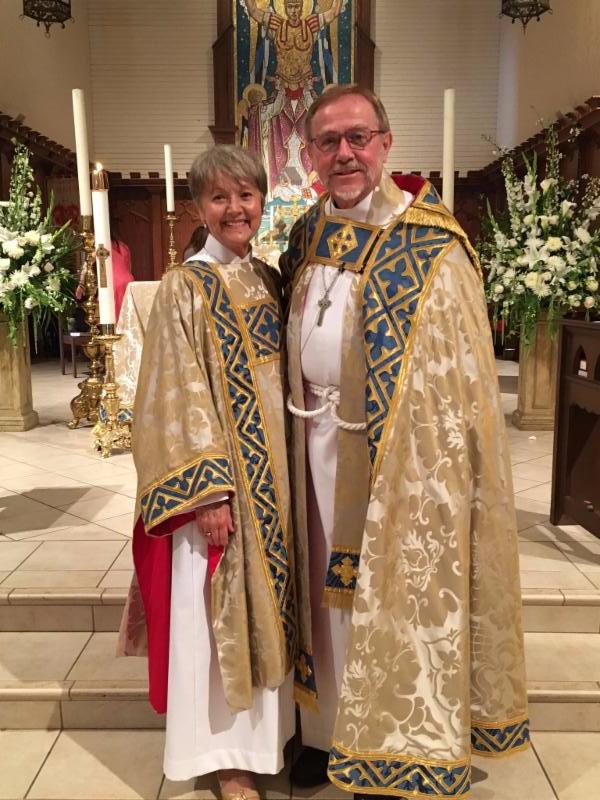 The love you showered on us on Sunday October 29th filled our hearts…and broke them too. It is the people and the ministry here that brought us to St. Edmund's and it is the people and the ministry we will miss.
We are touched by your care for us, and astonished by your lavish gifts. When we spoke of sailing off to life's next adventure in Arizona, little did we imagine it would be with a practically life-sized replica of Admiral Nelson's flagship Victory!
Our new address is: 692 E. Fruit Stand Way, San Tan Valley, Arizona 85140; at the moment, our e-mail is still cssmythe@charter.net. Please come see us. We will return to St. Edmund's to visit you, our dearest friends ever.
In Christ's love,
Father Colville and Sylvia Smythe