Earlier this week I was explaining to Alipo why he has this coming Monday off from school. I told him that it was kind of a weird day because it's basically called "Work Day" but you're not supposed to go to work. Since most people don't go to their regular jobs, they spend the day working around their house. As we talked I began making a list in my mind of all things around my house I hoped to clean and take care of over the holiday. The list was surprisingly long and I realized it would easily take the entire day to get everything done. I pictured myself sitting down only in time to start getting ready for bed. It amazed me how much my stuff eats up my time. I started thinking about time, this thing we live with but don't really understand, this thing we fill as tightly as possible and yet try to make pass as slowly as possible. It's something we battle, we race against, we fear. We rarely enjoy it or remember that it is a gift God gave us to help us measure our lives and ensure they are balanced. Somehow we have instead perverted it into being a measure of productivity and worth. God gave us, made for us an entire day every week to rest. God commanded that we take that day every week to rest and yet we never do. Ironically, we feel like we don't have time. Most of us, myself included, use the Sabbath as the day when you do the work you can't do because you're always at work. Speaking directly to this, the Jewish theologian Abraham Joshua Heschel wrote the following:
"We are all infatuated with the splendor of space, with the grandeur of things of space. Thing is a category that lies heavy on our minds, tyrannizing all our thoughts. Our imagination tends to mold all concepts in its image. In our daily lives we attend primarily to that which the senses are spelling out for us: to what the eyes perceive, to what the fingers touch. Reality to us is thinghood, consisting of substances that occupy space; even God is conceived by most of us as a thing.
The result of our thingness is our blindness to all reality that fails to identify itself as a thing, as a matter of fact. This is obvious in our understanding of time, which, being thingness and insubstantial, appears to us as if it had no reality.
Indeed, we know what to do with space but do not know what to do about time, except to make it subservient to space. Most of us seem to labor for the sake of things of space. As a result, we suffer from a deeply rooted dread of time and stand aghast when compelled to look at its face. Time to us is sarcasm, a slick treacherous monster with a jaw like a furnace incinerating every moment of our lives. Shrinking, therefore, from the facing time, we escape for shelter to things of space. The intentions we are unable to carry out we deposit in space; possessions become the symbols of our repressions, jubilees of frustrations. But things of space are not fireproof; they only add fuel to the flames."
"The Sabbath"
You have time to rest, in fact this week you have double the time to rest. Follow God's command and take it. This weekend, God wants you to take a nap, a walk, read a book, God does not want you to read any work email, instead pray, breathe and enjoy the gift of time.
~ Small Group Meetings ~
The last small group meetings will be held at 9:00 and 11:15 on September 9th, 16th and 23rd. Signup sheets will be available at the 8:00 am service and in the Narthex each Sunday, and walk-ins are welcome.
If you haven't been able to attend yet, please sign up, attend one of the meetings and complete the survey. If you would like to reserve a spot in a small group meeting and cannot make it to church to sign up, contact Michael Harrigian at (626) 441-0787 or mharrigian@sbcglobal.net
The survey provides an opportunity to express your view of
St. Edmund's as it is today and your hopes for its future and it is vital that everyone participate in order to ensure a complete and accurate description of our parish for new rector candidates. The results of the survey will be compiled, presented to the parish and used by the Search Committee in identifying the permanent rector best suited to our needs.
~ Scenes from Last Week ~
After we made ice cream and talked about God's word being
sweet to our tongues we had fun in the Youth Room.
We had games, a movie and lots of snacks.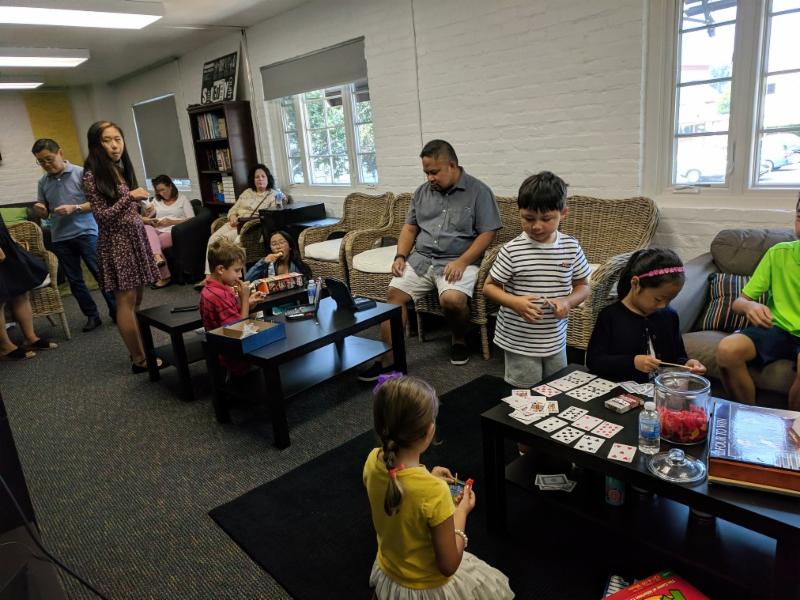 Sunday Summer Social
Last Sunday we had a fantastic party on the Close to welcome Father Bill. Sylvia and Mark Stuart brought tons of entertainment for the kids who had to be dragged out at the end of the night.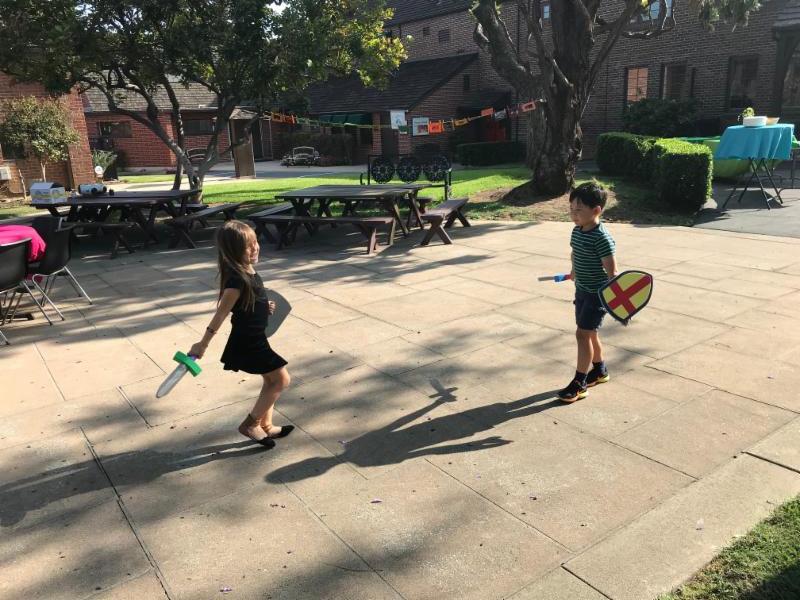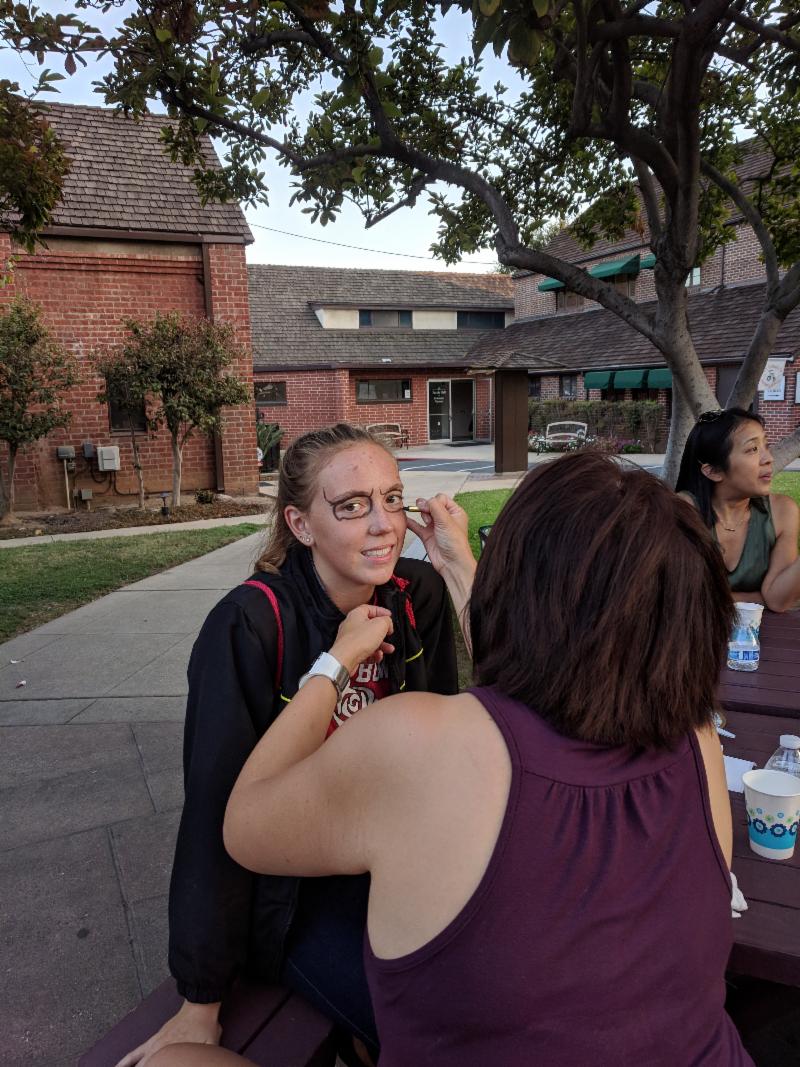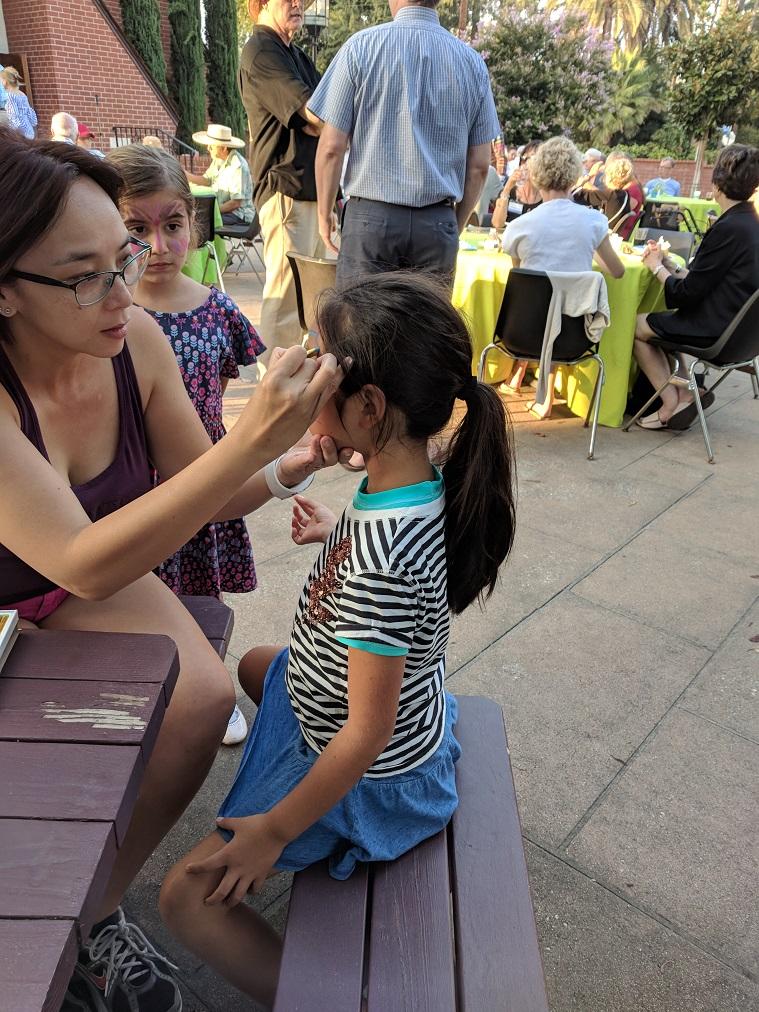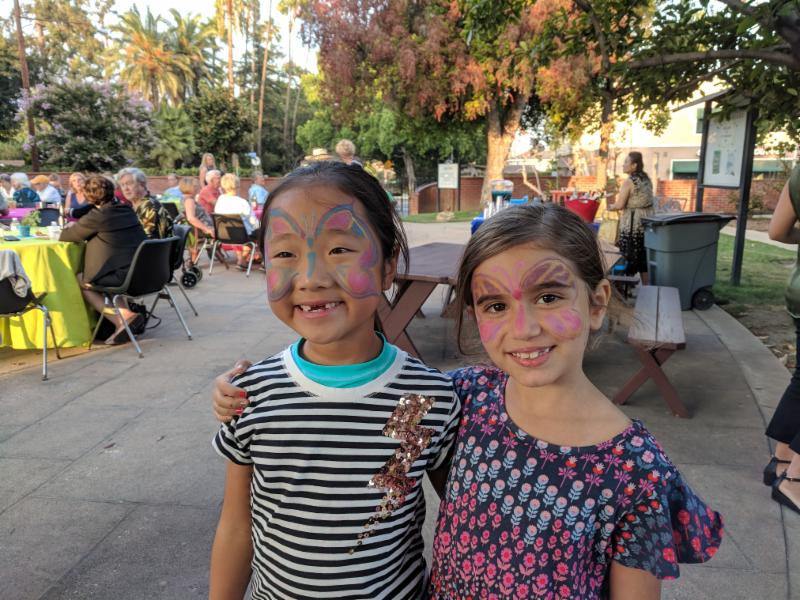 ~ Upcoming Events ~
Sunday, September 2
Team 1 Acolyting
Children's Liturgy
10 am | Chapel
Sunday School
10:30 am | Sunday School Classrooms
Come eat some of the ice cream we made last week!
~
Sunday, September 9
Welcome Back Sunday
Team 2 Acolyting
Children's Liturgy
10 am | Chapel
Sunday School
10:30 am | Sunday School Classrooms
~
Sunday, September 16
SENS SUNDAE
Welcome new and returning SENS Families
with an ice cream feast after worship.
Team 3 Acolyting
Children's Liturgy
10 am | Chapel
Sunday School
10:30 am | Sunday School Classrooms
~
Wednesday, September 19
A Conversation with Noah Bullock
Executive Director, Cristosal
7 pm | Parish Hall
Join a conversation with Noah Bullock, Executive Director of Cristosal, the leading NGO working on forced displacement due to violence in the Northern Triangle countries of El Salvador, Guatemala, and Honduras-countries from which the majority of families at our border are fleeing. Cristosal takes a holistic, human rights-based approach that ranges from emergency humanitarian assistance for victims of forced displacement to strategic litigation that brings
structural change so victims can count on protection and assistance from their own governments.
~
Sunday, September 23
Welcome Back Sunday
Team 4 Acolyting
Children's Liturgy
10 am | Chapel
Sunday School
10:30 am | Sunday School Classrooms
~
Sunday, September 30
Mass on the Grass
The Angeloff's
~ Upcoming Events to Put on Your Calendar ~
Sunday, October 7
Haunted Hayride
LA Zoo
~
Sunday, October 28
Nightmare Before Christmas
El Capitan Theater
~
Sunday, December 2
Wicked
The Pantages
Please feel free to contact Heather if you have questions.