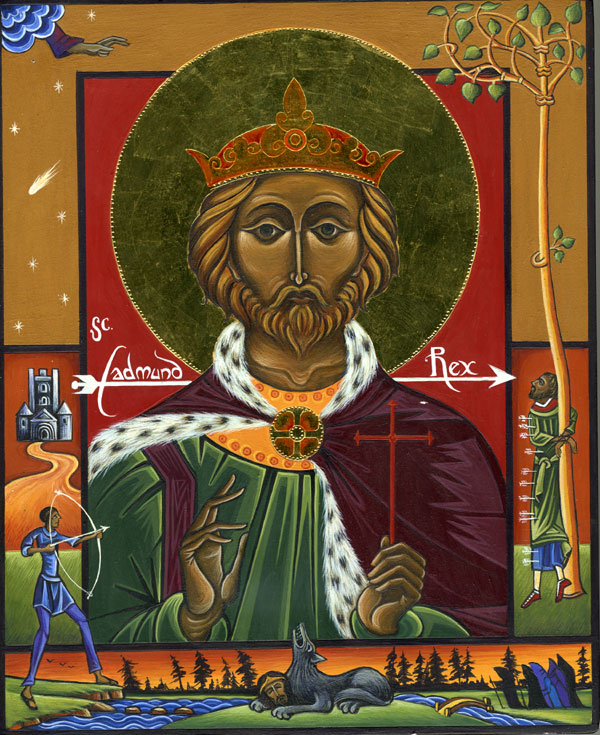 We observe our Sunday patronal festival on November 23rd this year.
St. Edmund's Bell Choir, under the direction of Sylvia Smythe, will ring out at our 10am Liturgy!
Ringers:
Joel Athey
Kelsey Burgess
Richard De Lorimier
Tony Faught
Gwen Hicks
Christie Ligh
Susan Liu
Angela Mar
Mike Mathis
Robert Packer
Pam Payne
Sheree Tyler
Spencer Woodman
(No visiting wolves in 2014…say a prayer for Steve Wastell of Wolf Connections, who had unexpected shoulder surgery, preventing a presence in our midst).
Holy Eucharist will also be offered in the Church at 11:30am and 6pm on the actual Feast of St. Edmund, Thursday November 20th.