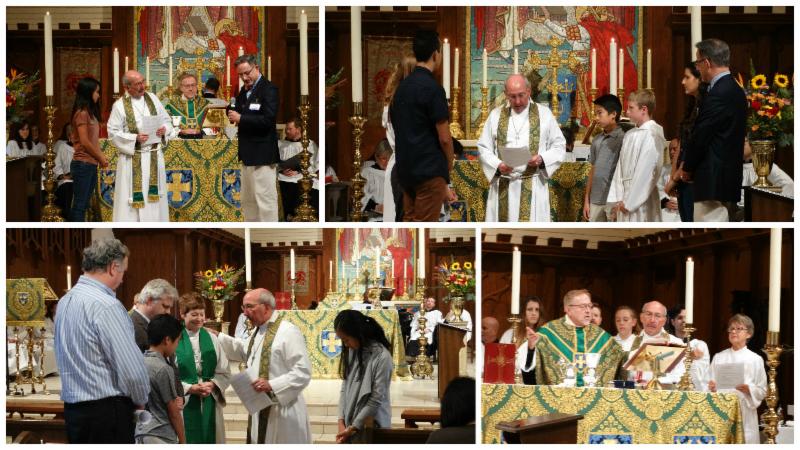 Sarah Ni honored by the Verger for outstanding service.
New Acolytes Jack Duguid, Jazmin Jones, Sophia Mena, Alec Nikoui-Smith, Samia Nikoui-Smith, A.J. Wong and Meghan Wong are received into the Acolyte Corp.
Dylan Flores, Holly Hulick, Kate Mena and Sophie Woodman made Acolyte Team Leaders and presented with the Edmund Medal.
Birthday Blessings.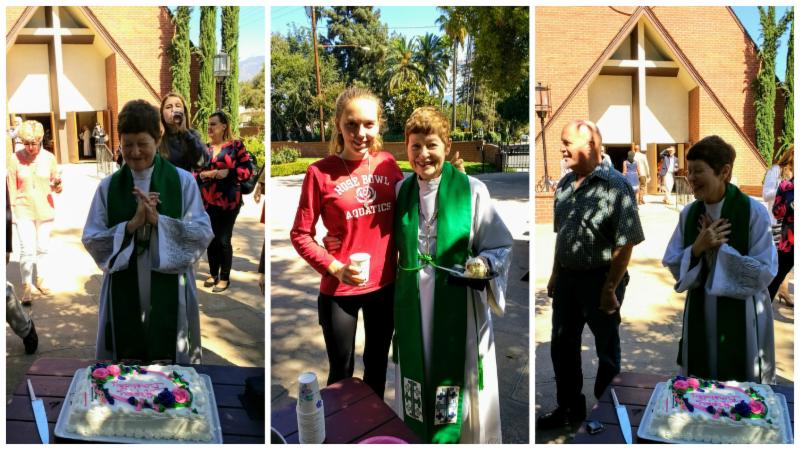 Mother Judy's Birthday celebrated on the Close with a lovely cake!