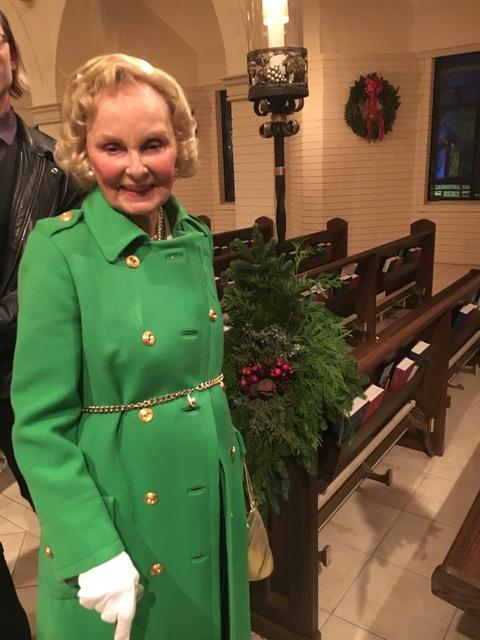 Let us pray:
O God of grace and glory, we remember before You our
sister Jeane Edwards. We thank You for giving her to us to know and to love as a companion on our earthly pilgrimage. In Your boundless compassion, console us who mourn. Give us faith to see in death the gate of eternal life, so that in quiet confidence we may continue our course on earth, until, by Your call, we are reunited with those who have gone before; through Jesus Christ our Lord. Amen.
"Put your trust in God; for I will yet give thanks to the One who is the help of my countenance, and my God." Psalm 43:6
Jeane Winslow Rowe Edwards
June 3rd, 1925 – December 26th, 2017
Our much-loved Jeane Edwards died at 4:30 in the afternoon December 26th after a brief illness. She was surrounded by her family and had received the prayers of the Church. Jeane was preceded in death by her husband Andrew Ray "Bunny" Edwards and is survived by her sons Rick and Ace and by her daughter Sara, along with six devoted grandchildren.
Always resplendently dressed in the front pew of the Chapel for the 8am Eucharist, Jeane brought style, humor and a sense of joy everywhere she went, and most certainly to Church. She lived each of her 92 years to the full, and will be very much missed, even as we commend her to larger life in God in Whom we trust.
REQUIEM EUCHARIST
Saturday February 3rd, 2018
Noon
Reception to follow
St. Edmund's Episcopal Church
1175 San Gabriel Boulevard
San Marino, CA. 91108
626-793-9167
"Almighty God, we entrust all who are dear to us to Your never-failing care and love, for this life and the life to come, knowing that You are doing for them better things than we can desire or pray for; through Jesus Christ our Lord." Amen.