As we approach Mass On The Grass August 28th, I am in good hope our fine leader Veronica Guerrero will have many volunteers to assist! Heather Blackstone could also use some help with children's activities that day. Contact Veronica or Heather through Heather's e-address: saintedmundsyouth@gmail.com
JoJeanne and Dann Angeloff encourage us to dive into the pool, so parents of young children may want to come vested in bathing suits, or ready to change and join the fun!
Summer blessings,
GFW+
SUMMER SOCIALS!
If you would like to participate as a guest or host in our summer events (picnics, pool parties, lunches, dinner parties as hosts determine) please contact committee chair Nancy Dini at ncgbos@aol.com
The Lessons for (Track Two) Pentecost Thirteen, August 14th
The recent edition of Episcopal News from the Diocese of L.A. may be found HERE, and articles from the national Episcopal News Service HERE
---
SUNDAY PHOTOS AUGUST 7th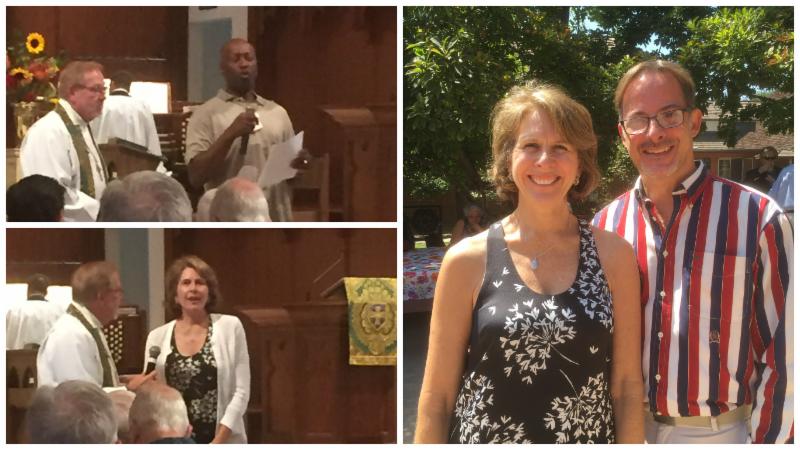 Danny Jones announces, Dodgers Night, Wendy Greenleaf receives her birthday blessing, and Wendy with our new Verger Tony Faught enjoys good weather on the Close!