This coming Saturday sees another celebratory 75th event as Robin Puri stewards a bus full of bright-eyed parishioners to the Santa Ynez Valley for a bit of Wine Tasting and a vineyard tour! Additional information may be found below.
The final stage of the Rectory Renovation begins this week with a roof replacement. Alan Steinbrecher and Gail Rolfe have effected a remarkable property transformation, and our new tenants occupy the property on August 1st.
Summer Socials are hugely subscribed…don't miss the fun!
Faithfully,
GFW+
Congratulations the to recently baptized:
Ashlyn LaRue Dillon Robinson, daughter of Janet and Michael Robinson and goddaughter to Eisha and Nathan Tyler; on June 26th.
Jayden Edward Martin, son of Rockell and Jason Martin and great-grandson of Barbara and Ed Leason (RIP); on June 26th. Reagan Vivian Endter, daughter of Danielle and Brett Endter and great-granddaughter of Margaret Campbell (RIP) on July 3rd.
Renovation at the Church of the Holy Sepulchre in Jerusaelm…a newsclip of an overdue repair courtesy of Bruce Heard
CHEERS FOR 75 YEARS!
Angela Mar won the raffle for a bottle of Sunstone 2005 Chardonnay! Our Tasting bus leaves this coming Saturday July 9th at 8:30am returning by 5:30pm, and seating is limited, so get your tickets after Church in the close or online here.
SUMMER SUPPER SOCIALS! If you would like to participate as a guest or host in our summer events (picnics, pool parties, lunches, dinner parties as hosts determine) please contact committee chair Nancy Dini at ncgbos@aol.com
RECTORY WALK-THROUGH A walk-through of the renovated Rectory will be offered later in July to be announced. The Rectory has been leased and will be occupied in August.
The Lessons for Pentecost Eight, July 10th (Track Two)
Read "The Lead" from Episcopal Café
The recent edition of Episcopal News from the Diocese of L.A. , and articles from the national Episcopal News Service
SUMMER SOCIALS!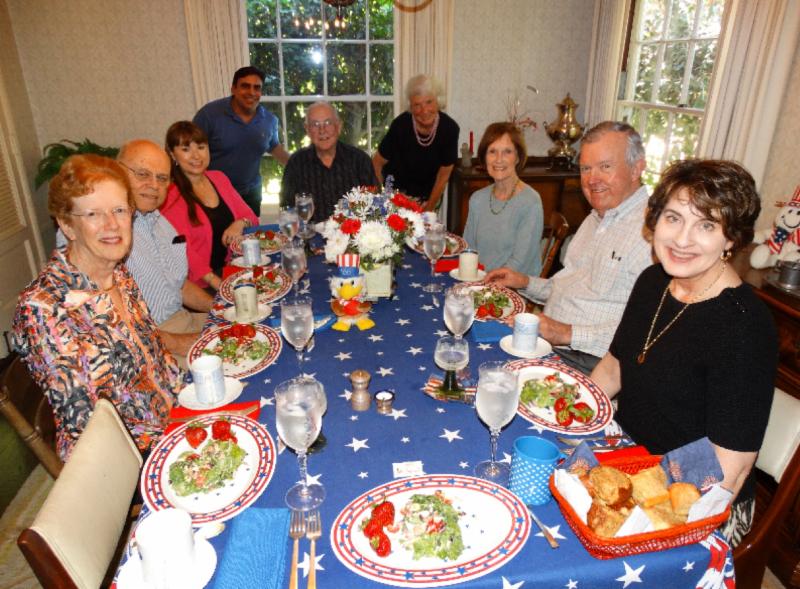 June 26th Luncheon at Marguerite and Hal Hennacy's: Carlene Miller, Robert Miller, Veronica Guerrero, José Guerrero, Hal and Marguerite, Anne Herold, John Miller, and Kimberly Schugart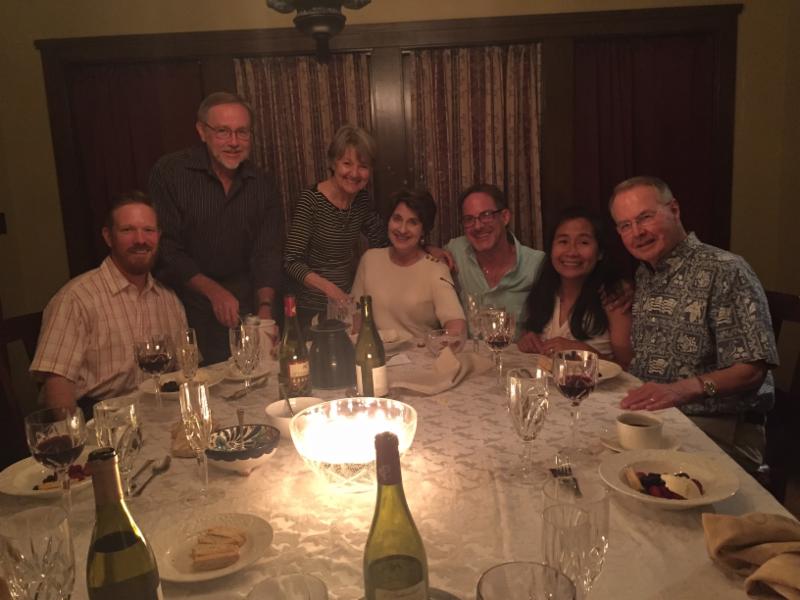 A wonderful evening at Kimberly Schugarts: Brad Thurlow, Canon Smythe, Sylvia Smythe, Kimberly Schugart, Tony Faught, Patty Tsai-Thurlow, Bruce Heard (Susan Heard behind the camera!)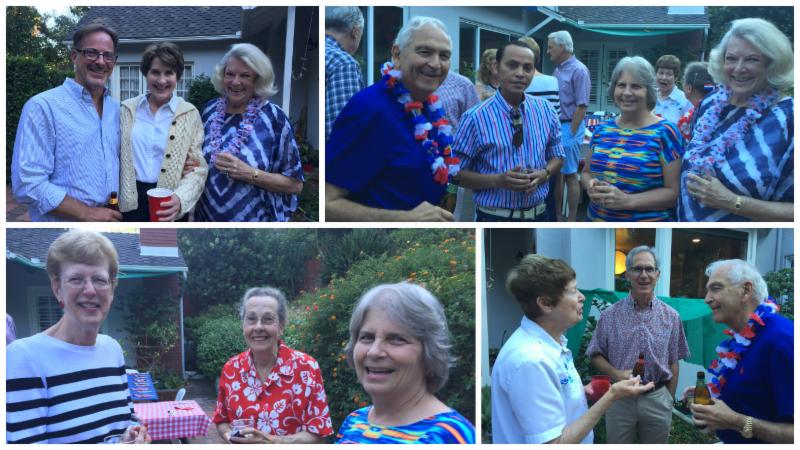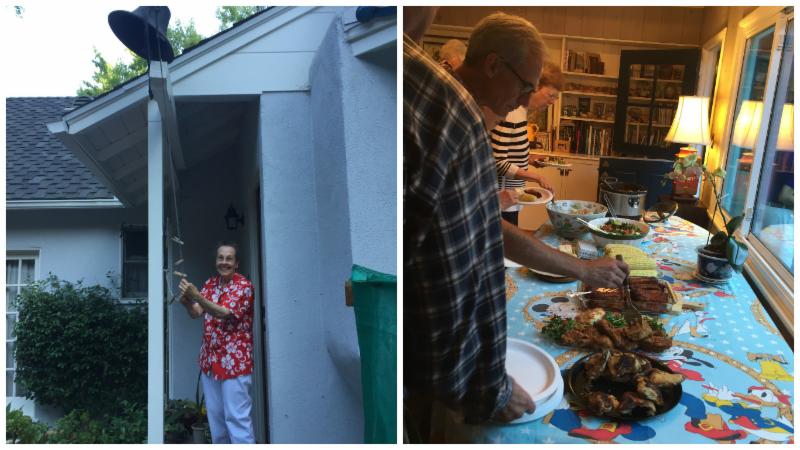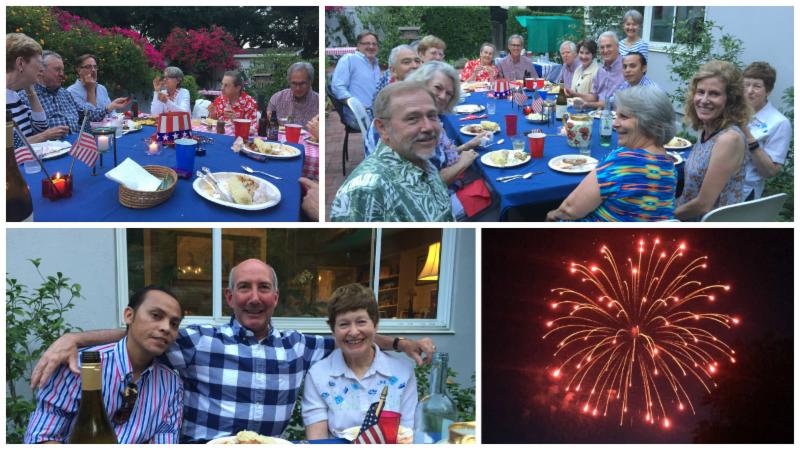 Julie and John Quinn host Fourth of July Pot-Luck and Fireworks!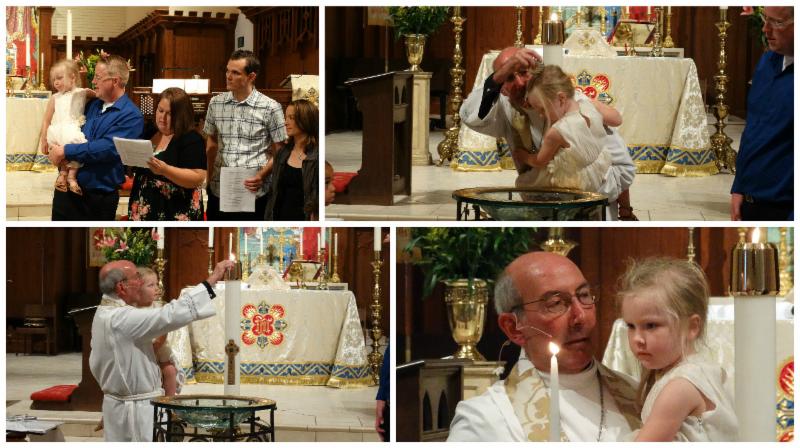 Holy Baptism: Ashlyn LaRue Dillon Robinson, June 26th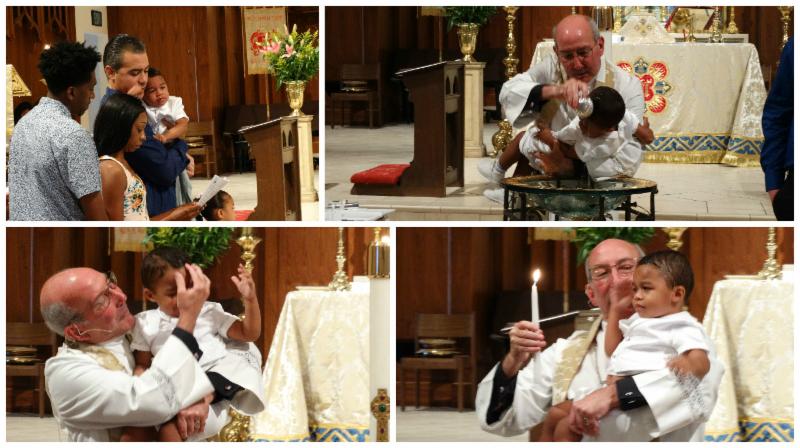 Holy Baptism: Jayden Edward Martin, June 26th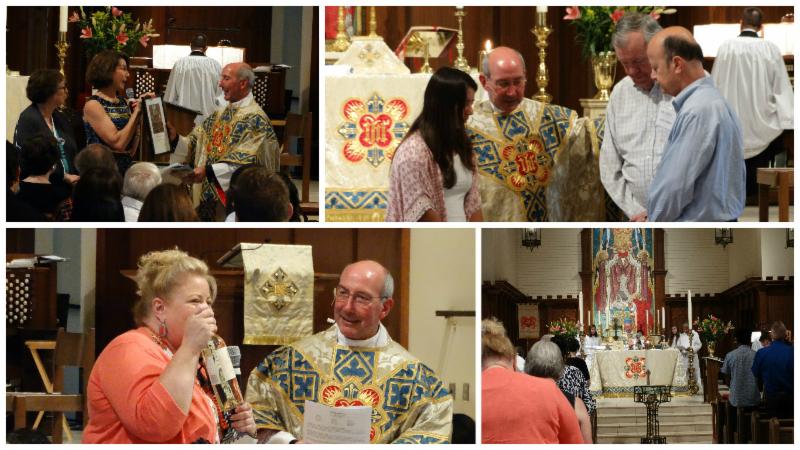 Pam Payne and Wendy Greenleaf present an Edmund Pilgrimage photo of the Clergy celebrating Eucharist in Canterbury Cathedral
Birday Blessings for Grace Adler, John Miller and Bill Ukropina
Robin Puri presents a bottle of Chardonnay to Angela Mar
The Blessing of a new Fair Linen
ST. EDMUND'S PILGRIMAGE OF ENGLAND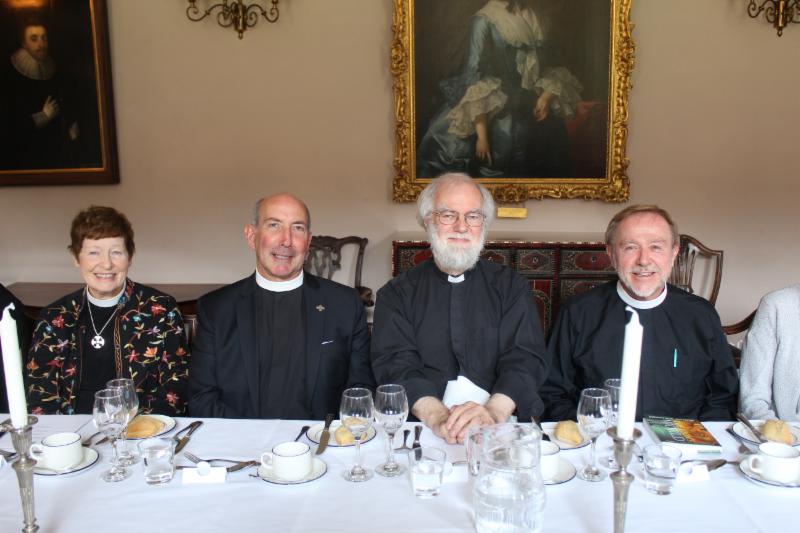 The Clergy of St. Edmund's at lunch with the Most Revererend Dr. Rowan Williams, 104th Archbishop of Canterbury, at Magdalene College, Cambridge on June 21st. (Photo courtesy of Bob Packer)
PENTECOST EIGHT
July 10th, 2016
Preacher: Canon Smythe+
Celebrant: GFW+
Prelude: "Andante con Moto"
-Alexander Guillmant
Processional #376 "Joyful, Joyful We Adore Thee"
Gradual Hymn: #577 "God Is Love, And Where True Love Is"
Offertory: "My Soul On Wings Ascending" – John Schop
Communion Music: "Dialogue For The Vox Humana" – Francois Couperin
Communion: #304 "I Come With Joy To Meet My Lord"
Recessional Hymn: #438 "Tell Out My Soul"
Postlude: "Sortie" – Archangelo Corelli