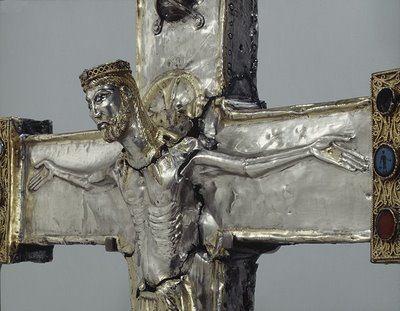 As our Parish goal of establishing six million dollars in True Endowment, whilst eliminating our debt, unfolds, I am pleased to report that $60,000 of unrestricted gifts have been quietly received, with additional 75 Initiative commitments determined.
ROTH IRAs may be given in their entirety, or by percentage (as I have designated in my personal beneficiary instructions).
TRUST documents may allocate to St. Edmund's (as I have designated within my own personal Trust documents).
OUTRIGHT GIFTS to the 75th Initiative reducing deficit may be allocated, (often with Tax Incentives, as many have already done).
MATCHING GIFTS
not applicable directly to religious organizations, may, with entirely legality, be achieved to St. Edmund's through the St. Edmund's Civil Society Initiative at the California Community Foundation.
$6 million in True Endowment, among those who understand the value of the imprimatur St. Edmund's stamps on the culture of the San Gabriel Valley and Civil Society, will enable us to secure mission and ministry as we enter upon our Next 75 years of godly presence. Roust your minds, prayers, and resources toward Goal Achievement.
Thanks for recent commitments (apart from Legacy Society memberships):
Nancy and Bob Dini
Carrie and Dave Ford
Karen and Michael Harrigian
Carlene and John Miller
Joey and Bob Mueller
Pamela and John Payne
Julie and John Quinn
Gail and Stephen Rolfe
Kimberly Schugart
The Reverend Canon Colville and Sylvia Smythe
Deborah and Robert Wycoff
The Reverend Canon George F. Woodward III