What a successful time was had at our 3 dump sites in Tijuana when visited by our wonderful HHAB teams this holiday season.There are now 3 sites that we are helping to assist. The latest dump site is Esperanza. A site visited by Janice and Reyna Palapa is August who had stories and pictures to show the extend of poverty at this new site which was just developing as a new dump began.
A TJ Newsletter went out which I am quoting:
"What a fabulous trip to Esperanza this month. It could not have turned out better. This is the month we brings toys for the kids as well as donations of clothing. On our August trip the needs had been overwhelming but this trip everything we could hope for was provided. HHAB and a generous church (our St Edmunds) donation provided lots of toys for the kids. So many that they o had trouble deciding what they wanted and would keep coming back to exchange for a different toy. Their faces were full of wonder and concentration as they tried to figure out the most spectacular toy for them to treasure; a choice they never get to make at any other time."
What a wonderful thing St Edmunds does as it continues Kevin Lake's wonderful vision of helping our neighbors, including the support to physicians and nurses from Huntington Hospital, USC and parking. St Edmund's church and nursery school you are special.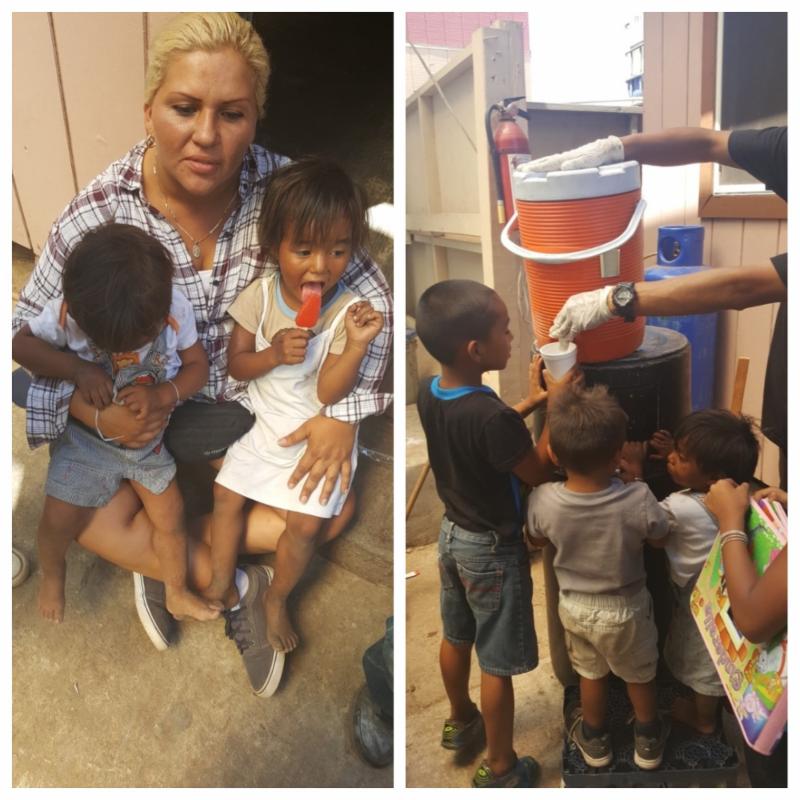 (Parishioner Reyna Palapa ministering)
I want to again acknowledge this years so generous family donors: Hennacy, Herolds, Wadsworth, Fords, Risinger, Master, Haupts, Spaldings, Tylers and Longthorne and of course the in kind donations put in our box.
– Pam Risinger and Anne Herold