October 25th – November 2nd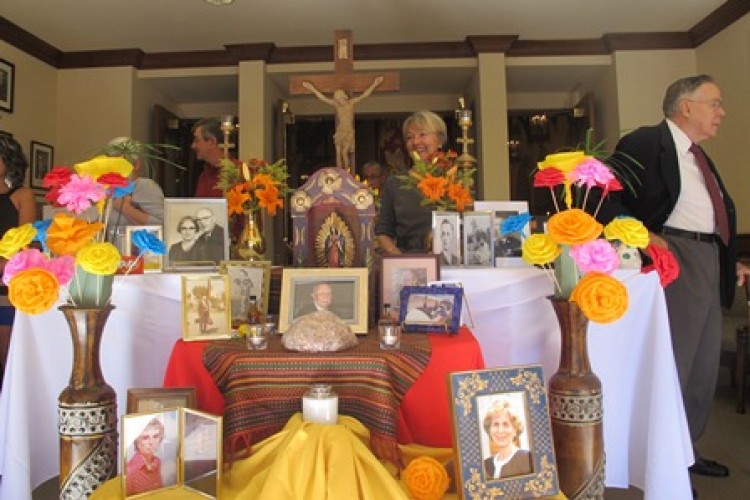 Our Southern California tradition at St. Edmund's is to place a Day of the Dead Altar at the entrance Narthex to the Church the Sunday prior to the Triduum of All Hallows, All Saints', and All Souls. This year, we inaugurate the Dia de Los Muertos Altar on October 25th.
Bring photos or momentos of your departed beloveds for display on the Altar, which will be censed and blessed All Saints' Day.
On October 25th this year the children are invited to wear costume to Church and to join in the opening Procession as we begin our joyful commemorations of the unity between those who have entered the eternal realms, and those of us still in our earthly pilgrimage.