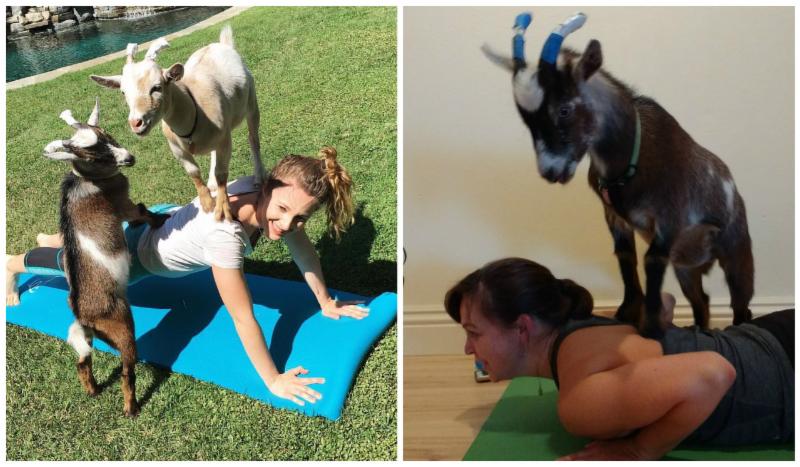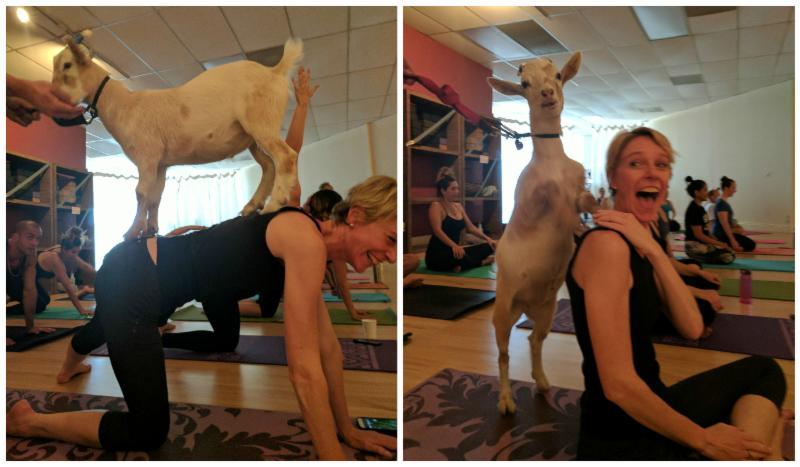 GOAT YOGA at The Frog Studio in Brentwood Saturday, September 23rd…and now coming to St. Edmund's!
11:45 am in the Close
Grab your old workout clothes, a mat and a camera as we welcome Spanky and Pippin, two Nigerian dwarf goats to Goat Yoga!
They will arrive around 11:15 am for photos and playing, the class will begin at 11:45 am.
Please RSVP to Heather Blackstone saintedmundsyouth@gmail.com
The class is $25 per person. Click here to RSVP and purchase a spot in this session.
baaaamaste!
Goat Yoga has many benefits including:
fun – laughter guaranteed!
improves core strength
deepens stretches
tests balance
teaches you to live in the moment and that life can be unpredictable
Spanky & Pippin have been trained to participate in Goat Yoga on command.
They will jump on your back during key yoga poses, aid in deeper stretches by using their front hooves, and run underneath your legs during standing poses.
If you would like to participate in the Goat Yoga, please visit out event page HERE to purchase a spot in this yoga session.