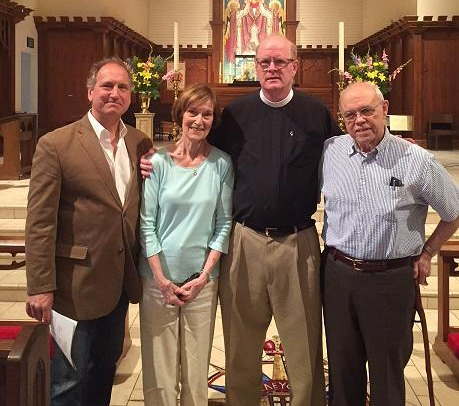 Please join the Transition Committee in welcoming the Rev. Dr. William J. Doggett as our interim rector during the remainder of our transition period.
"Father Bill" is originally from the Bay Area but spent most of his ministry in the Washington D.C. area before moving to Rancho Mirage last summer.
Father Bill was ordained at Grace Cathedral,
San Francisco, in 1996 and served in Redwood City, San Francisco and for the Diocese of California until moving to Washington, D.C. in 1999. While on the East Coast he served as Associate Rector at Christ Church in that city, as Chaplain at the National Cathedral and then as interim rectors at two parishes in Maryland, among a number of other assignments.
He graduated from U.C. Davis with a Bachelor of Arts degree in Music in 1978 and subsequently earned a Masters of Divinity from The Church Divinity School of the Pacific in 1995 and a Ph.D. in Liturgical Studies from The Graduate Theological Union in 2005.
He has taught at Virginia Theological Seminary, Wesley Theological Seminary and San Francisco Theological Seminary.
Before being ordained Father Bill was involved in musical theater where he did costume and set design and worked as musical director. He has published numerous books and contributed to others.
He will begin full-time work at St. Edmund's in late July or early August, and will assist us in
our search for a new rector.
Please welcome Father Bill to our parish!