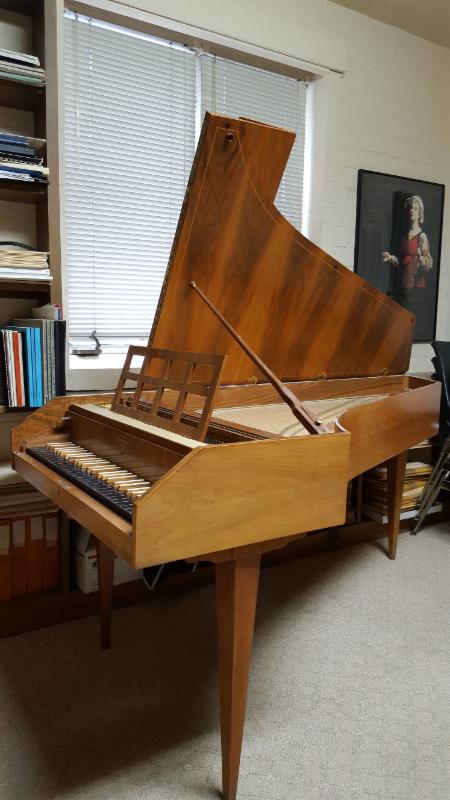 Every Sunday we are blessed with beautiful music and this Sunday we are in for an extra special treat. During our 10 am liturgy organist and choir master Rob Hovencamp will debut the St. Edmund's Harpsichord featuring keyboard music of J. S. Bach and Domenico Scarlatti.
St. Edmund's parishioners Tom and Jane Glover have made a most gracious gift of their Harpsichord to St. Edmund's for use in St. Edmund's music program. It was built by Kurt Sperrhake in Passau, Germany. This is a welcome addition to the program, and we are most grateful to Tom and Jane for this gift, which will enhance the musical needs of this parish for many years to come, and the quality of music presentation at St. Edmund's.
The lessons appointed for June 25, 2017 are here.
Read "The Lead" from Episcopal Cafe.
The recent edition of Episcopal News from the Diocese of L.A..
Articles from the national Episcopal News Service.
Recent news about Saint Edmund, Saxon King here.