A Howl of the Wolf to Brian Tyler for our

Friday

evening outdoor Pupusa Fest on my back patio. I neglected photos, but 35 enjoyed Salvadoran fare from pupusa chef Margarita's hands. A Spring evening, with impressive presentations by Hannah Perls and Brian Tyler.
Another Howl to Cheryl Mendoza who provided morning pastries and coffee and a spectacular lunch to folk from around the Diocese attending the Diocesan Global Partnership Seminar

Saturday

! Cheryl, as we know, always amazes.
Take note of our new Crown and Arrows adorning the Chapel facade above the entrance gate courtesy of
Jo Jeanne & Dann Angeloff!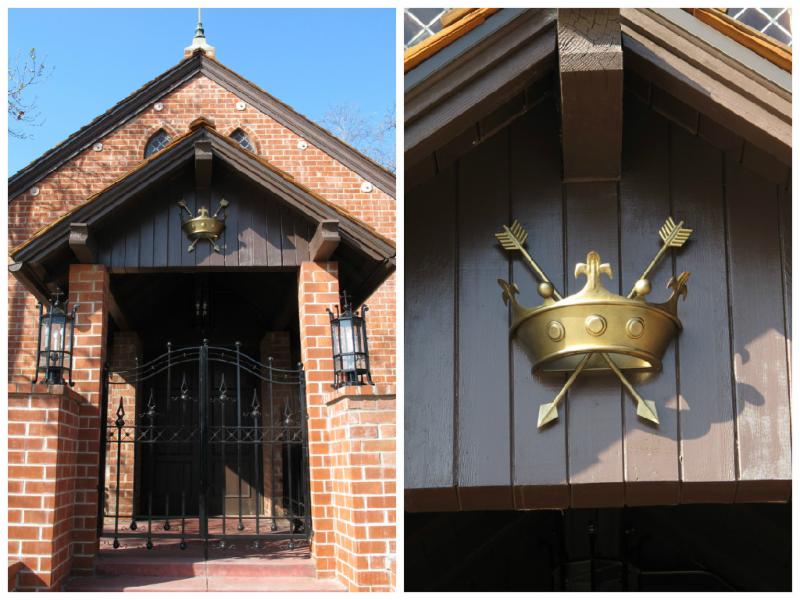 May you find grace strewn along your Lenten path!
GFW+
Pilate's cancelled this week! Instructor taken slightly ill.
Youth Confirmation

11:30am
Lenten Supper & Class

5pm
Next Week: Men's Breakfast Tuesday March 10th 6:30am
The Church of England installs the Right Reverend Libby Lane, first female bishop in that branch of the Anglican Communion, in Chester Cathedral HERE.
Having a sense of purpose in life protects healthHERE.
Society really does move more quickly than once HERE.
Thinking about God allows people to take risks HERE.
Islamic State Iconoclasm and Calvinistic Iconoclasm compated HERE.
The updated American Values Atlas allows in depth exploration of religious perceptions in the U.S. HERE.
In praise of meaningless work (thanks Natalia!) HERE.
Parents unconsciously set their kids up to be materialists with fragile egos HERE.
Global School Courses are year around in El Salvador HERE, with the Romero Pilgrimage course this

March 17-25

for any with a last minute yearning for Spring offerings.