George and Carolyn Seitz were the hosts of last Saturday's Summer Social.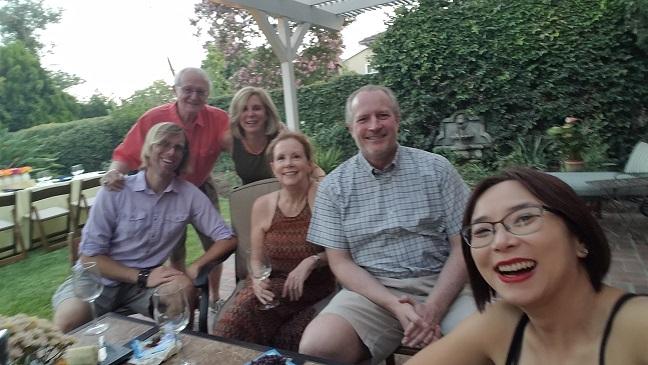 seated: Mark Stuart, Carolyn Seitz, George Seitz,
Sylvia Stuart.
standing: Christopher Stoy and Sara Edwards
(not shown: Robin and Arvind Puri)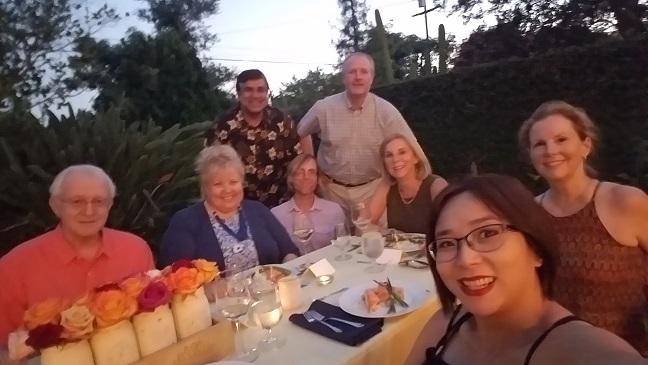 seated: Christopher Stoy, Robin Puri, Mark Stuart,
Sara Edwards, Carolyn Seitz, Sylvia Stuart
standing: Arvind Puri, George Seitz
Harold and Marguerite Hennacy were also
hosts of a Social in their home.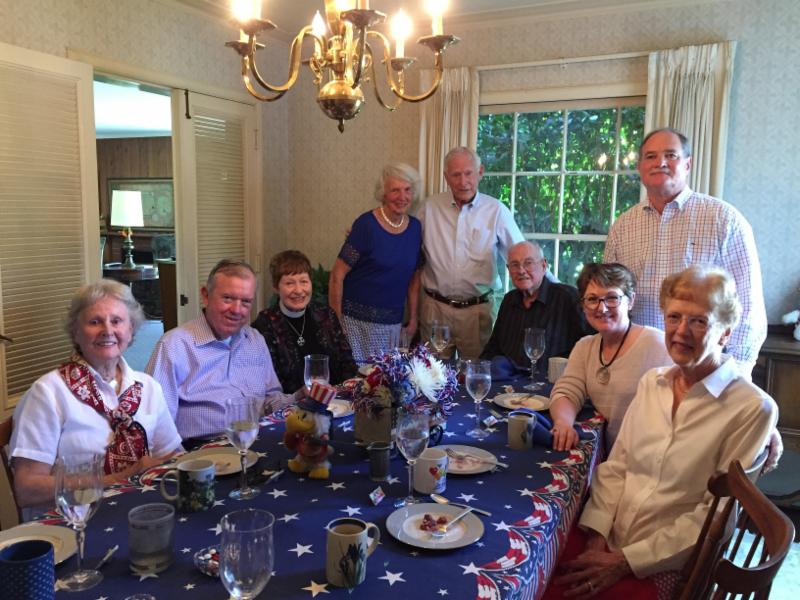 Beverly Brown, John Miller, Mother Judy Heffron, Marguerite Hennacy, Frank Arnall, Harold Hennacy, Larry Schulte, Cynthia Schulte, Carlene Miller