Julie Quinn brings us wonderful fruit and pancakes and trimmings for our 9am parish breakfast this coming Sunday…let Isabel know by Friday if you are attending!
Congratulations to Pam Payne who was an honored at the 2017 Distinguished Alumni Awards Gala at California State University last Friday evening. Pam is always going to school, and is a doctoral candidate in bioethics at Loyola University, Chicago. I am in good hope, once she is up for air, that she might share some of her learnings with us in a lecture or short course. Tell her you think that is a terrific idea!
Blessed Epiphanytide,
GFW+
Sad word comes of the death of former parishioner Fred Morrison, and also of Royal Oaks resident and parishioner Dr. Walter Nichols. The Rector will hold private graveside services for Dr. Nichols on Monday, and your prayers are asked for his widow Rachel Nichols, as she commits to God her husband of 71 years. May they rest in peace and rise in glory.
PARISH BREAKFAST this coming Sunday February 12th at 9am in the Parish Hall! Please contact the parish office if planning to attend the Feast so we may have a reasonably accurate head-count
The appointed lessons for February 12th, 2017, Epiphany Six, may be found HERE
Children's Homily at 10am Liturgy this coming Sunday.
Read "The Lead" from Episcopal Café HERE
The recent edition of Episcopal News from the Diocese of L.A. may be found HERE, and articles from the national Episcopal News Service HERE
---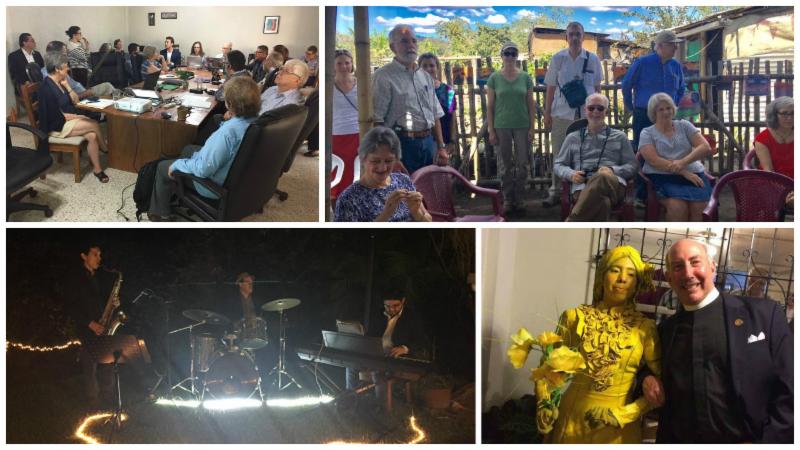 Cristosal's board of directors met in San Salvador February 2 – 6, with lots of meetings, but also community site visits and an Art Night featuring the former first lady of El Salvador, USAID and Open Society Foundation representatives, local dignitaries, artists and musicians. Canon Woodward concluded 12 years as VP, rotating off the board to unfolding iterations of support for this fine human rights organization…the strongest in Central America. Gail Rolfe continues Cristosal Board service.