Written and video clips of the candidates for Bishop Coadjutor, one of whom shall be elected in December with inheritance rights to become our next Bishop Diocesan, may be viewed HERE.
Parishioner Olive Kemp turned 99 on October 25th, and Louise Crockett turns 107 on October 29th. Either would enjoy a card!
This year, as in days of yore, our Stewardship / Annual Giving commitment forms will be brought to the Altar and blessed on the Feast of St. Edmund, November 20th. Our Vestry asks that I encourage all of you to prayerfully consider your annual gift pledge for 2017 operating expenses and strive to have those forms to office prior to the November 20th celebrations.
All Saints' Day lands near mid-week this year, so we will pre-observe this coming Sunday, offering prayers for those who have died since November 1st, 2015 during the Eucharist at 8am and 10am. Robert Vos, Solo Celloist, will assist us in our worship. Should you wish to add someone to this portion of the Eucharistic Prayer, please contact our secretary Isabel Roa at isabelroa@aol.com
We will bless our Altar of Memory in the Narthex at the beginning of our Liturgy (feel free to place a photo or memento on the Narthex Altar) and continue with a children's Halloween Parade during our entrance procession! All young'uns are invited to come in costume!
Faithfully,
GFW+
---
Special thanks to Gladys Vazquez and Heather Blackstone for the creation of our 2016 Dia de Los Muertos / Altar of Remembrance.
The NOVEL PACK BOOK GROUP meets once a month in member's homes for lively interaction as we discuss an interesting variety of books, which are suggested by members. All women of the parish are welcome! Upcoming schedule:
November 1: Did you Ever Have a Family, by Bill Clegg, at Robin Puri's home.
December 13: Japanese Lover, by Isabel Allende at Laureen Chang' home.
For more information contact Sylvia Smythe at cssmythe@charter.net.
---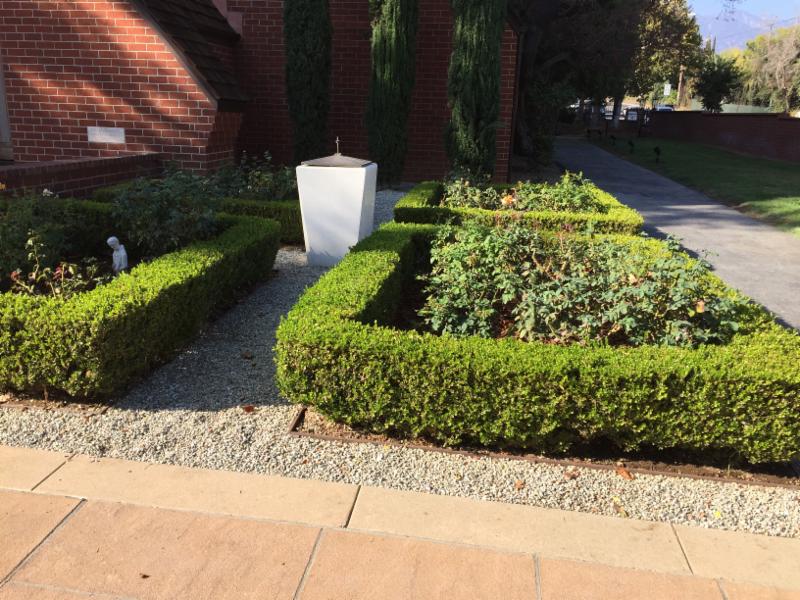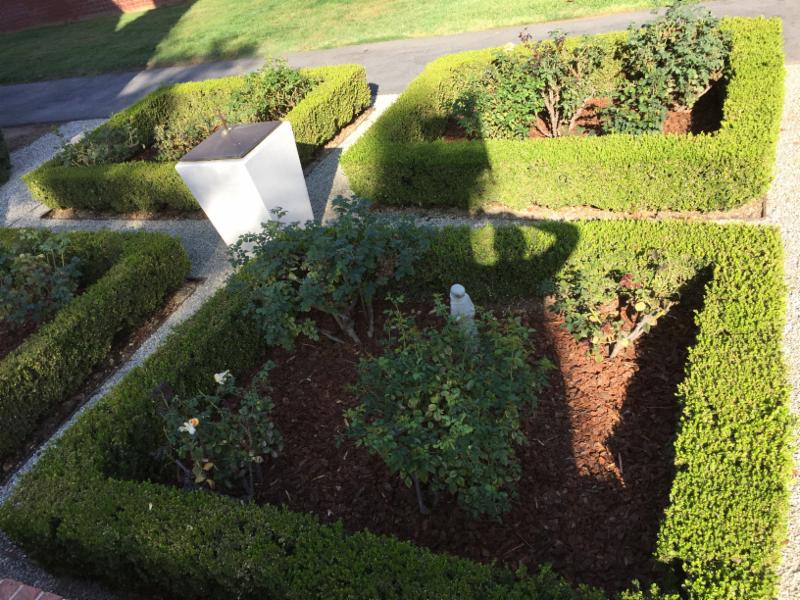 The Tyler Family refurbished the Tyler Rose Garden, Philip Tyler's Eagle Scout Project of many years ago…now awaiting Spring blossom, but lovely all year around. Thanks Sheree and Brian!
---
The appointed Lessons for this coming Sunday, Pentecost 24, October 30th may be found HERE
We also "observe" the Feast of All Saints' this year, which does not actually arrive until November 1st, remembering those who have died since All Saints' Day 2015 at God's Altar during the 8am and 10am celebrations of Holy Eucharist.
We are Absurdly Confident of Our Superiority HERE
Ambitious Flight portraits HERE
Otherworldy pencil sculptures HERE
Fiery throated hummingbird HERE
Read "The Lead" from Episcopal Café HERE
The recent edition of Episcopal News from the Diocese of L.A. may be found HERE, and articles from the national Episcopal News Service HERE
---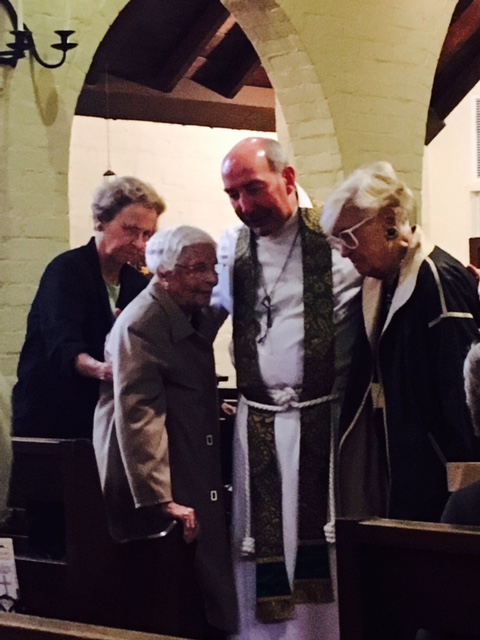 Our birthday prayers at 8am last Sunday were made especially blessed as we offered gratitude for the October 30th birthday of Louise Crockett (second from left), who is to be 107 years old, and the most senior member of St. Edmund's Parish. A much younger Billie Youngblood (far right) also received birthday blessings.