Summer is project season around the campus. Our downstairs children's bathrooms have been renovated and the classrooms freshly painted, with new air-conditioning installed in nursery school areas, and a large flat screen television introduced above the fireplace in the Cowan's Room.
Our most significant summer upgrade, supervised and directed by Alan Steinbrecher, has been the renovation of our parish Rectory, from roof to floor boards (photos below); an overdue and significant achievement.
Some dates you may wish to anchor on your late summer calendar include Mass on the Grass August 28th, Dodger Night September 2nd, Altar Guild Tea September 10th, "Table Talk" Study Group commencement September 11th, and St. Edmund's Street Fair Saturday September 17th!
Summer blessings,
GFW+
SUMMER SOCIALS!
If you would like to participate as a guest or host in our summer events (picnics, pool parties, lunches, dinner parties as hosts determine) please contact committee chair Nancy Dini at ncgbos@aol.com
The Lessons for (Track Two) Pentecost Twelve, August 7th
Mozart and misery
Read "The Lead" from Episcopal Café
The recent edition of Episcopal News from the Diocese of L.A. may be found HERE, and articles from the national Episcopal News Service HERE
---
LEAVE-TAKING PRAYERS with Melissa, Josh, Grace and Shea Keaney July 24th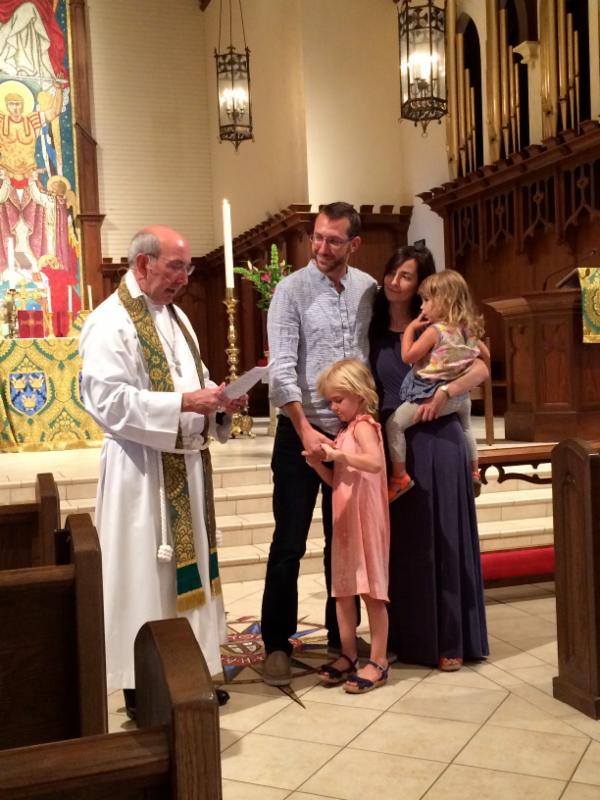 ---
SUNDAY PHOTOS JULY 31st!