Our much missed Choir returns this coming Sunday following Summer recess!
The Bishop Coadjutor Search Committee of the Episcopal Diocese of Los Angeles has named five candidates for nomination preceding election by Diocesan Convention meeting Dec. 2 – 3 in Ontario, Calif.
The candidates are the Reverend Paul Fromberg, rector of St. Gregory of Nyssa, San Francisco; the Reverend Rachel Nyback, rector of St. Cross, Hermosa Beach, Calif.; the Reverend Anna Olson, rector of St. Mary's, (Mariposa Avenue) Los Angeles; the Right Reverend Pierre Whalon, Bishop of the Paris-based Convocation of Episcopal Churches in Europe; and the Reverend Mauricio Wilson, rector of St. Paul's, Oakland, California.
The coadjutor-elect will succeed Los Angeles Bishop Diocesan J. Jon Bruno upon his retirement.
Faithfully,
GFW+
The Lessons for (Track Two) Pentecost Seventeen, September 11th
Men's Breakfast: Grab you calendar and schedule 6:30am Tuesday, September 13th, hosted by the Hennacy's, 3531 San Pasqual, Pasadena. RSVP 792.1882. Review the Book of Genesis chapters 20 – 26. Father Colville
The fiery destruction of Old St. Paul's Cathedral in London
Americans are reading less literature
Episcopal Relief and Development supports California fire efforts
Read "The Lead" from Episcopal Café HERE
The recent edition of Episcopal News from the Diocese of L.A. may be found HERE, and articles from the national Episcopal News Service HERE
---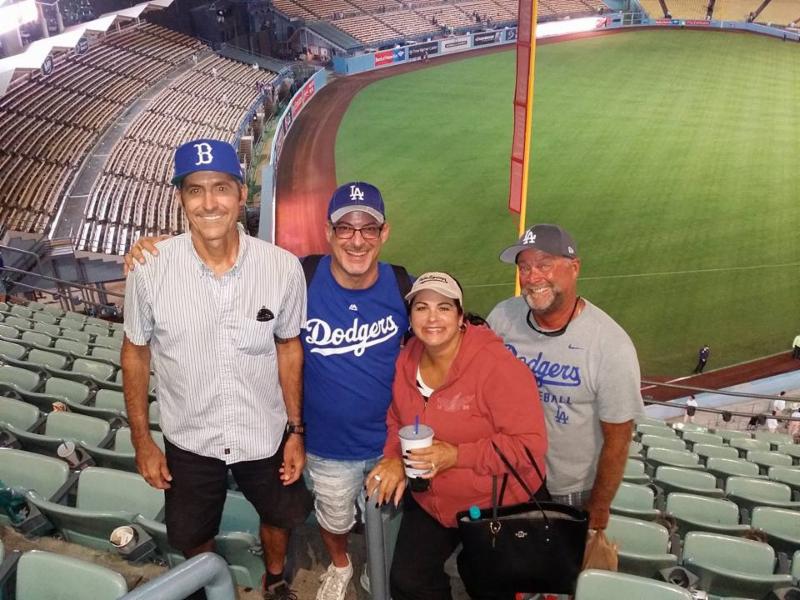 Mark D'Amato, Tony Faught, Yvette Nikoui-Smith, Randy Faught represent St. Edmund's at Episcopal Dodger Night September 2nd