This coming Sunday, 8am worship unfolds in the Chapel as ever.
For our 10am Liturgy we are venturing around the corner to the Angeloff Estate, 2930 E. California Boulevard for our annual end-of August "Mass On The Grass" and food fest! Please enter through the East Gate.
Veronica Guerrero, Jo Jeanne Angeloff and Team have prepared a relaxing space for worship and conviviality, creating a sacred circle of engaged community.
The Reverend Heather Blackstone and the Sunday School children will present a reprisal of the summers journey through the wars and travails of the Book of Kings. We'll offer them wide berth, as they have studied martial arts with experts during these last hot weeks!
All are welcome to the tennis courts and to the pool, with pool dips for our youngest children accompanied by vigilant parents at poolside or in the water. Elders may swim too, and with no age restriction. When I suggested this today on a visit to our oldest member, 106 year old founder Louise Crockett, she replied that her bikini is retired.
Coordinator Veronica Guerrero is not adverse to help…contact our office secretary at isabelroa@aol.com
Summer blessings,
GFW+
The Lessons for (Track Two) Pentecost Fifteen, August 28th
Men's Breakfast: Grab you calendar and schedule 6:30am Tuesday, September 13th, hosted by the Hennacy's, 3531 San Pasqual, Pasadena. RSVP 792.1882. Review the Book of Genesis chapters 20 – 26. Father Colville
The recent edition of Episcopal News from the Diocese of L.A. may be found HERE, and articles from the national Episcopal News Service HERE
---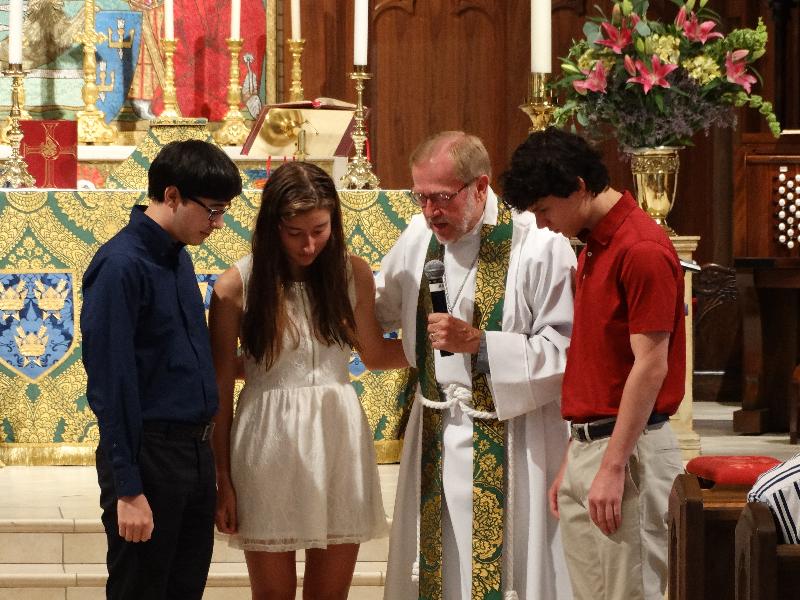 Blessing of venturing college students August 14: Blake Guerrero returning to Berkeley, Fiona Harrigian off to Wellesley, and Win Mordecai heading to Oaksterdam University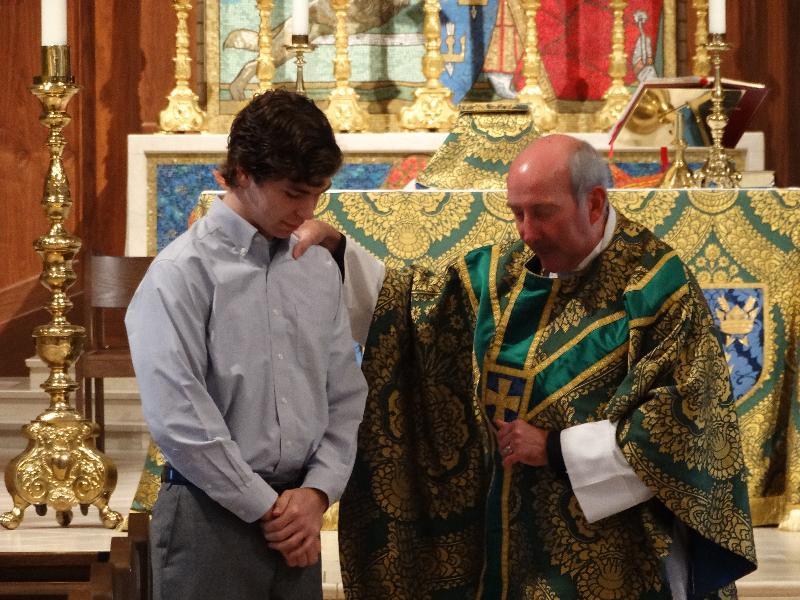 Blessing of Nate Rolfe August 21st as he returns to Haverford
---
THE GENTLE BARN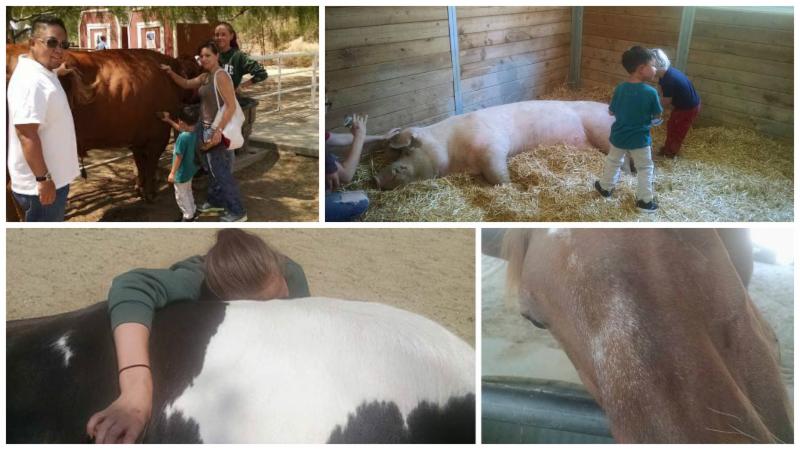 On August 21st our Sunday School students visited THE GENTLE BARN in Santa Clarita, an oasis at our urban edge where children may hug animals and experience God mediated through creation.