Jo Jeanne and Dann Angeloff welcomed us to their delightful grounds for worship, food, swim, tennis, volleyball, trampoline…and Holy Baptism in the swimming pool!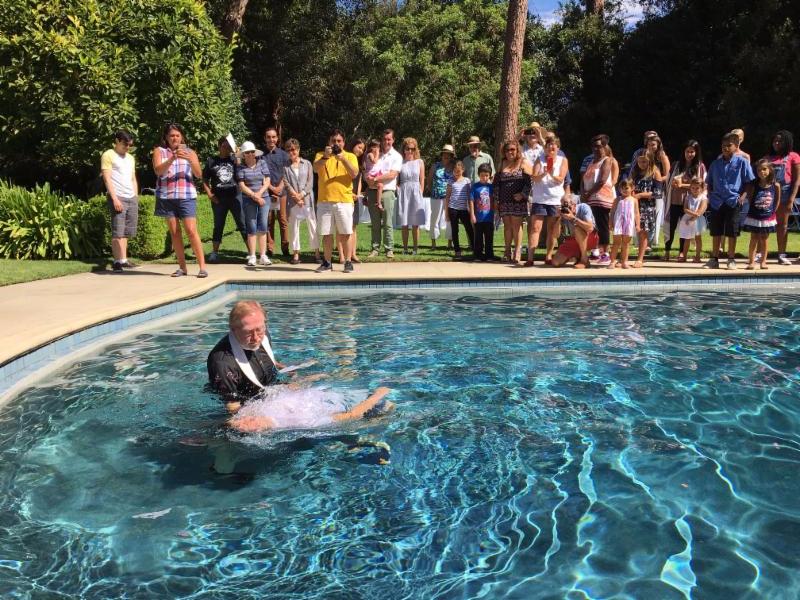 THE SACRAMENT OF HOLY BAPTISM
Makenna Wong and Antonio Bartolome offered a violin duet: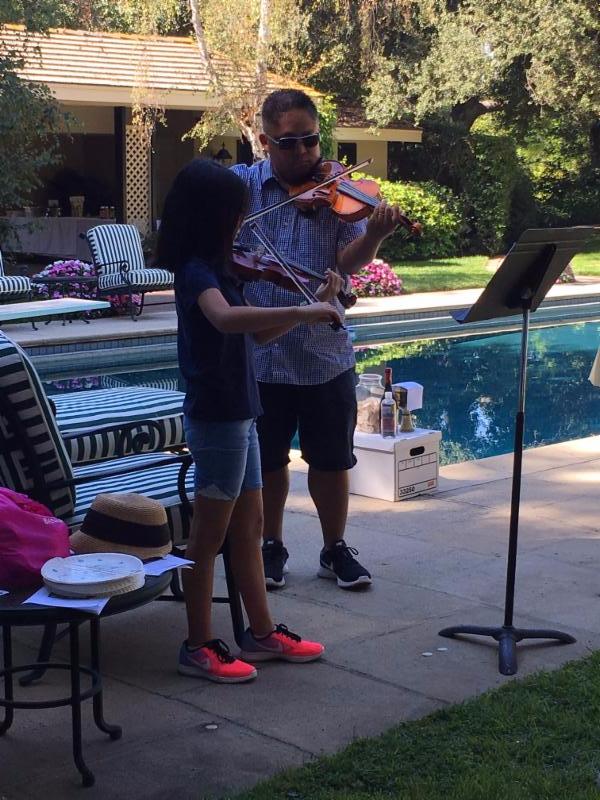 The Reverend Heather Blackstone offered a wonderful homily, Canon Smythe donned his hip clergy shirt from the 1970's for the immersion, and organizer in chief Veronica Guerrero, together with Amy Hulick, offered a terrific picnic after Baptism and Eucharist!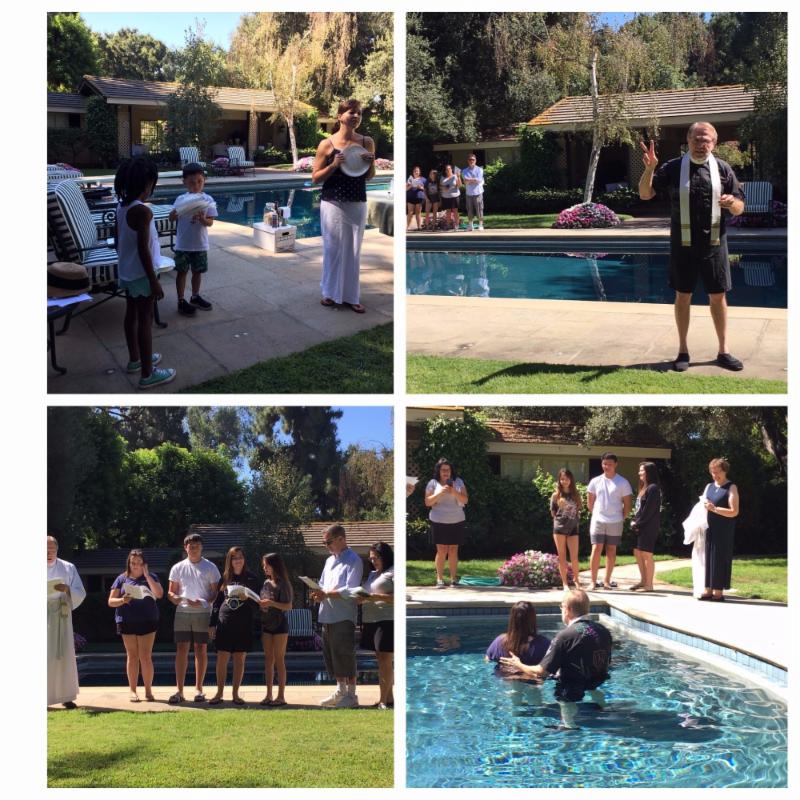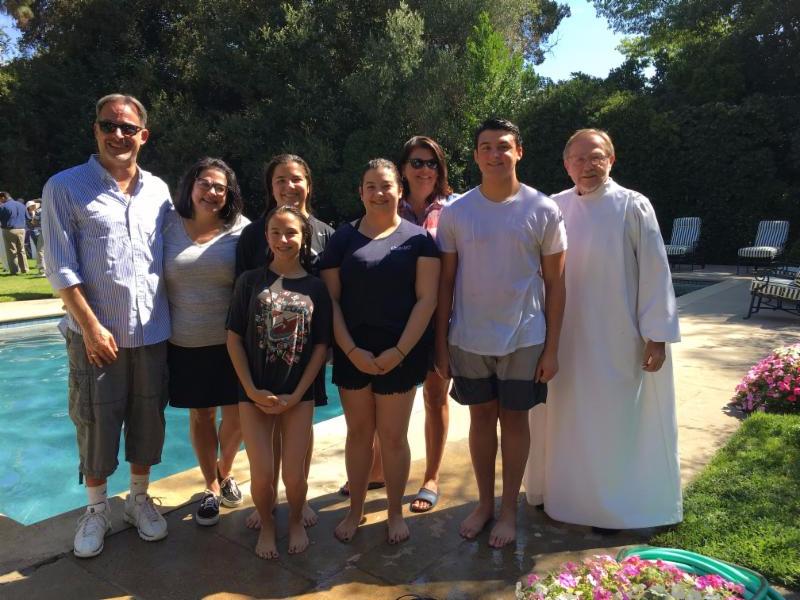 The newly baptized Christians with Godfather Tony Faught. Left to Right: Yvette Nikoui, Sevyana Nikoui-Smith, Samia Nikoui-Smith, Avishan Nikoui-Smith, Alec Nikoui-Smith…(behind Alec & Avi is Yvette's sister Mina Hamilton)…with Canon Smythe on the far right!
Additional photos will soon be available at the Parish FB site