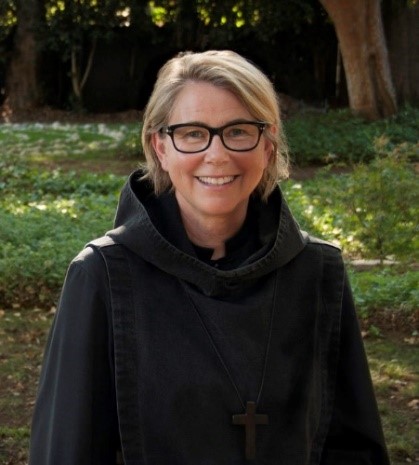 Did you know we have monks and nuns in the Episcopal Church?
Sister Greta Ronningen, CDL is a nun and founding member of Community of Divine Love, an Episcopal monastery in San Gabriel, California that is committed to the contemplative life and dedicated to works of justice and acts of mercy.
She is Co-Director of Prism Restorative Justice and is the Senior Chaplain at Century Regional Detention Center – the adult women's facility in the Los Angeles County Jail System. Sister Greta holds a Master's Degree in Spiritual Formation from Claremont School of Theology. She is the author of Free on the Inside – Finding God Behind Bars. Sister Greta is a writer, yoga teacher, public speaker and retreat leader.
This Sunday, come and meet Sister Greta, who will preach at our 8 am and 10 am services.
Faithfully, Father Colville
The lessons appointed for July 30, 2017 are here.
Read "The Lead" from Episcopal Cafe.
The recent edition of Episcopal News from the Diocese of L.A..
Articles from the national Episcopal News Service.
Recent news about Saint Edmund, Saxon King here.