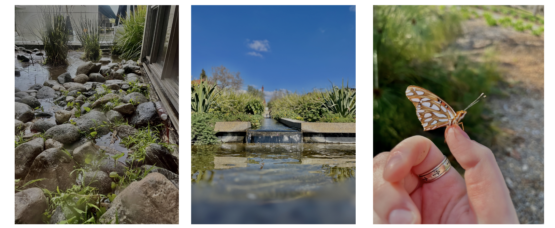 E.D.I.F.Y presents
PRAYER FOR THE PLANET
an Earth Day Event
at The Old Mill
6:30 pm – 8pm April 22, 2023
All ages are welcome to this special St. Edmund's sponsored gathering of a youth-led event featuring teens from St. Edmund's and other parishes around the Diocese who will present a special evening of music, prayer and fellowship devoted to the awareness of local and global climate related issues that affect us all.
SPECIAL GUEST: Dr. Lucy Jones, renown local seismologist (and accomplished musician)!
Musical Guests:
"First Women Gather Around the Fire Los Angeles" a Native American Ministry within the Diocese of Los Angeles. (Intergenerational from teens to Grandmothers)!
"Earth Light Orchestra": Teen Chamber Group
Joanne Lazzaro: Internationally recognized flutist
Tacos by "Tacos El Compa." Food 6:30. The Service begins at 7pm.
The Edmund's Institute for Faith & Youth (EDIFY) was imagined as a vehicle in 2021 for promoting the spiritual well-being of young people through community engagement, formation, service, education and fellowship.
THE OLD MILL: 1120 Old Mill Road, San Marino (Parking on Street only)