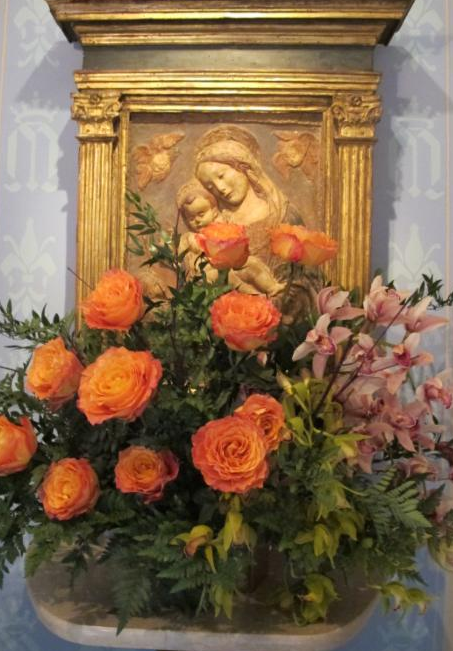 Gifts of flowers for the Chapel Altar, the Mary Shrine, and the Church Altar in thanksgiving, memory, celebration or commemoration are gratefully received
FEBRUARY 12th
By Pam & John Payne in memory of their parents Shirley & Edward Angerer, Jean & John Payne, Sr.
FEBRUARY 19th
By Ellen Allen Eidson in loving memory of Ben Allen and in thanksgving for family and friends.
FEBRUARY 26th
By Angela Mar and Family in memory of her grandmother Yuk Chun Shek.
By the Harrigian Family in loving memory of their mother and grandmother, Katharine Weirauch.