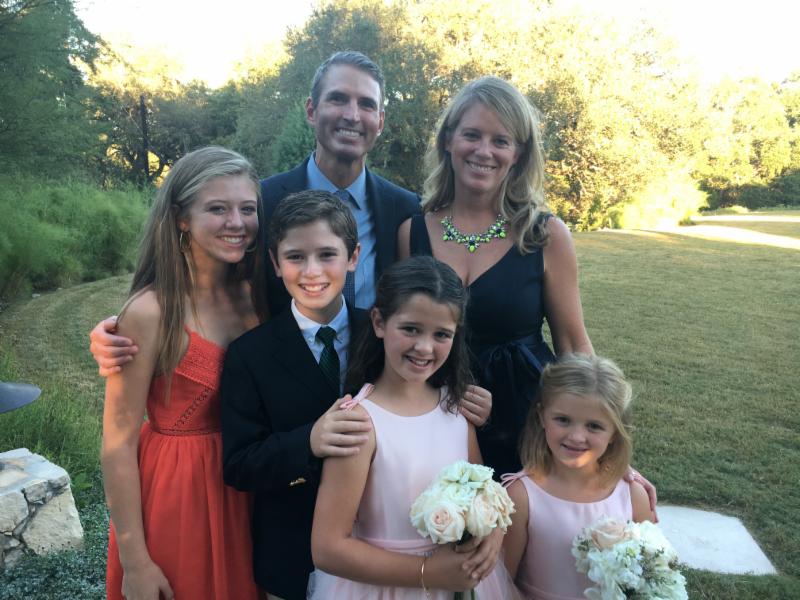 We came to St. Edmund's just after our fourth child, Lacy was born … about 6 years ago. Immediately we felt comfortable, interested and welcomed by both the clergy and the many longtime parishioners. It felt so similar to Shannon's childhood church, St. George's in La Cañada and it felt so familiar to Kevin since he attended St. Edmund's Nursery School many years ago (as well as St. Felicitas next door!). Both of us grew up attending church, contributing to parish life, and participating in acts of service through the church.
We feel that St. Edmund's offers us so much. As the face of the church, our clergy stretches our thinking, makes us prayerful, and simply gives us a new perspective. Father George teaches through a sense of humor, warmly acknowledges the children and young people in the church and preaches in an intellectual, yet relatable way. Father Colville is gentle and thoughtful in his approach, always keeping things in historical context. We enjoy the music provided by Rob Hovencamp and his talented choir.
The church's commitment to children is obvious from Cassandra Stadtler's initial enthusiastic greeting a few years ago that made our children feel so at home in Sunday school to Heather Blackstone's intentional, personal lessons each week. Recently our nine-year-old said, "Heather is really teaching me things."
We feel blessed to be a part of this Episcopal community where we know good things are happening. We want our children to grow up with this kind of influence in their lives. As we offer our pledge each year, it is with gratitude and optimism for this thoughtful and heartfelt mission of St. Edmund's.